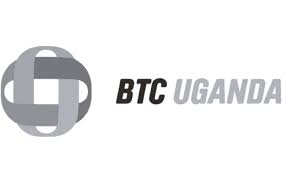 Vacancy title:
Financial Controller
Jobs at:
BTC Uganda
Deadline of this Job:
not later than 5pm on Friday 11th August, 2017
Duty Station:
Kampala, Uganda
View this job from the main website
Job details:
JOB TITLE: FINANCIAL CONTROLLER
DUTY STATION: KAMPALA WITH FREQUENT TRAVEL T0 NORTHERN UGANDA REGION
Major Roles and Responsibilities
(Key Result Areas):
Budgeting and financial planning
Ensure proper control of the budget and its commitments;




Provide all necessary accounting data and information to the Managers and Finance & Contracting Co-ordinators (FCC), to be able to follow up on budget and planning;




Produce periodical budget reports, elaboration of budget changes and plans;




Assist FCC with a variety of tasks: e.g. cost calculations, monthly and weekly financial planning, cost benefit analysis. . .etc.




Ensure consolidation and financial reporting towards the partner
Cash Management & Administration
Monitor cash flow for the project; Supervise entry of expenses in the cashbook by cashier;




Sign payments within a certain threshold




Have the final responsibility for cash management & supervision of the persons entrusted with petty cash management;




Be responsible for sound cash planning & cash withdrawals (rash security) Audit and Internal Control




Develop and improve a reliable and sound internal control system for Central and Field offices;




Assist in the preparation of external audits; work out an audit action plan & follow-up on audit recommendations;




Supervise the financial this includes monthly field vi with verification of region accounting, bank reconciliation &cash book of the field staff.
Logistics & Procurement
Validate fixed asset register and reconciliation with accounting system;




Update tender and contract register and follow up of consultancies, contractor contract and stock of stationary;




Participate in the tendering, evaluation, selection, placement& monitoring of contracts;




Have an up to date knowledge of related procurement legislation for public procurement and grants.
Technical Assistance
Ensuring compliance with the Grant Agreements concluded with the partners & effective management of Belgian public funds allocated under the programme;




Ensure improvement of the partners' capacity for adrninistrative & financial management enabling those who need it to become autonomous& absorb the financial support that the programme puts at their disposal




Follow up on contracts and agreements with local government& other partners;




Assure a correct human resource management for local staff (recruitments, contracts, payroll, leave);




Provide assistance in building capacity of and support to the central and regional financial staff;




Assure the continuity of the financial and administration team during the FCC's absences.
Education and Education:
A University Degree in Accounting, Finance, Business, Administration or related field;




A fully qualified member of anyone of the professional Accounting bodies such as CPA, CIMA, and ACCA is an asset.




A minimum of 7years' experience in Finance& Accounting, preferably in a similar position;




Experience in working with Refugees in Northern Uganda would be an asset;




Experience in working with donors, managing funds and Grant related matters in Uganda
Personal Qualities
Have very good analytical and problem-solving skills;




learn management orientation; ability to lead and develop others;




Able to work independently and under stressful conditions (Endurance);




Proactive work ethics and ability to take initiative;
Salary Package
BTC will offer a competitive salary package with a gross monthly income of between UGX 5,300,000 and UGX 6,300,000 depending on the relevant years of work experience, medical insurance tor staff, spouse and all biological dependants plus a 13th Month compulsory package paid together with their December salary.
Job application procedure
Interested applicants should submit their hard copy applications including a cover letter clearly indicating the job you are applying for, a detailed Curriculum Vitae (CV) and copies of relevant academic documents with names of at least 3 professional referees; their emails and telephone contacts to:
The Human Resource Officer:
BTC Uganda
Plot 1B Lower Kololo Terrace
P.0.Box40131. Kampala
Send in your application not later than 5pm on Friday 11th August, 2017.