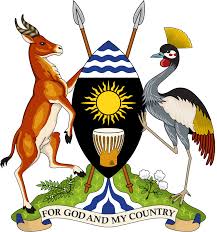 Vacancy title:
Project Coordinator
Jobs at:
Ministry of Health
Deadline of this Job:
not later than 5.00 p.m. on 8th August 2017
Duty Station:
Kampala, Uganda
View this job from the main website
Job details:
The Government of the Republic or Uganda has received financing from the International Development Association (IDA) towards the cost of the East Africa Public Health Laboratories Networking Project.
The overall objective of the project is to improve access to diagnostic services among vulnerable populations living in the cross-border areas of Burundi, Kenya, Tanzania, Uganda, and Rwanda. The laboratory networking project aims to address the common challenges facing the five countries in terms of delivery of health services i.e. dilapidated infrastructure built decades ago; inadequate supply and quality of human resources which are the backbone of quality diagnostics; and manual information systems which are not effective for decision making.
The East Africa Public Health Laboratory Networking Project contributes to attainment of Health Sector Strategic investment and development Plans, and has the overall objective of establishing a network of efficient, high quality, accessible public health laboratories for the diagnosis and surveillance of Tuberculosis (TB), and other communicable diseases.
This project has three mutually reinforcing components namely; 1: Regional Diagnostic and Surveillance Capacity, 2: Joint Training and Capacity Building and 3: Joint Operational Research and Knowledge Sharing/Regional Coordination and Program Management. That will facilitate the East Africa Community member states to diagnose communicable and non-communicable diseases of public health importance, share information across different countries about those diseases to mount an effective regional response
The Government now wishes to engage the services of suitably qualified candidate to fill the vacant post of a Project Coordinator under the East Africa Public Health Laboratory Networking Project:
Duty Station: Ministry of Health Headquarter, Kampala
Reports to: Permanent Secretary, MoH
Title: Project Coordinator: (1 Post)
Objectives of the Assignment
The Project Coordinator will have overall responsibility for ensuring the Project is implemented in accordance with the relevant government and Bank policies and instruments as outlined in the project documents and agreement. This includes paying due attention to relevant GoU and World Bank requirements for procurement disbursement, financial management, environmental and social safeguards, etc.
Scope of Work
He/she will report to the Permanent Secretary (PS) on all project operational matters and will work closely with the Heads of Directorates/divisions/departments in the Ministry of Health during project implementation processes.
The scope of work Includes the following:
Planning and Scheduling of Project Activities .
The Project Coordinator shall provide guidance on the preparation of work plans, procurement plans, implementation support and such other project management aspects as shall be required in project implementation. This includes agreeing schedules and formats for the submission of necessary reports and other inputs by the partners and agents .

Regularly interact with implementers to ensure an up-to-date knowledge on project activities, schedules, issues, opportunities, etc.

Explicitly ensure that implementing of the project is in compliance with relevant GoU and World Bank safeguard, fiduciary and that adequate documentation exists to demonstrate compliance.

Generate, compile and provide feedback on project progress and achievements.

identify implementation issues and bottlenecks and, and in consultation with the implementing agencies actively and creatively seek durable solutions, proactive follow-up with the implementers to agree and ensure implementation of measures to improve progress toward the Development Objectives.
Collaborating, Coordinating Project implementation, monitoring and reporting. This will include:
Liaise with the World Bank. regional partners, donors, ECSA~HC team and other stakeholders in the implementation of the project.

Convene progress review meetings of the implementing agencies aimed at addressing emerging issues and identifying opportunities for improving project outcomes;

Take responsibility for overall project financial status including regular monitoring of commitments and disbursements compared to projections. This includes taking timely and effective action in the event that adjustments to project allocations are needed.

Receive and review quarterly reports from the implementing agencies with a viev. of ensuring completeness and compliance with agreed reporting arrangements.

Prepare project "financial quarterly and annual reports; and

Prepare project quarterly and annual progress reports as well as other reports for the Government of Uganda.

Manage personnel contracts in accordance with the Project implementation Manual (PIM).

Leading, innovating and supervising project implementation

The Project Coordinator shall coordinate all activities for the Bank Supervision Missions and mid-term and full-term reviews of project.

Lead and/or participate in public information dissemination activities to assist in communicating the project approach, objectives and activities.

Liaison with the World Banks operational staff and consultants to facilitate implementation.

Supervise and monitor implementation of the procurement plan, and timely identify and address bottlenecks to performance of the procurement function. Prepare in a timely manner, accurate project implementation progress reports which indicate both the technical and financial position of the project.

Foster a team environment, mentor staff, and ensure that capacity building is integrated into all project activities.

Supervise project staff, international and local consultants to ensure effective resource allocation, quality and timeliness of work.

Maintain quality assurance and facilitate effective project monitoring and evaluation.

Work closely and support the internal and External Auditors on financial reviews
Key Deliverables
Project annual and Quarterly reports prepared within a month after the end of each reporting period.

Project Management support to the project activities and required actions taken to ensure progress.

Work plans, procurement plans, financial management reports and other planning tools from all participating institutions updated regularly.

Up to date project information including an effective communication strategy for the project approach. objectives and activities.

Timely submission of monthly and quarterly progress reports, work plans, procurement plans and all other reports required under the project within the Ministry and to the World Bank.
Minimum education, experience and person specification
Educational Qualifications:
Bachelor's Degree in Medicine (M8ChB) with a Master's Degree in a Biological sciences or related field.
Experience and Skills:
Applicants shall demonstrate experience in project management and proven management and collaborative skills.

Good written and oral communication skills

At least 5 years of relevant project coordination/management experience.

Demonstrated ability to manage a diverse group toward a common objective.

Demonstrated ability to establish an effective monitoring system ant utilize it for improving performance.

Knowledge of Got) and World Bank procurement, financial management and safeguard requirements.

Good understanding of development issues - especially those related to health is desirable.

Duration of the Contract



The assignment shall be for two years with a six months' probation period and renewable subject to satisfactory performance.




SALARY: Attractive
Job application procedure
Applications accompanied by detailed Curriculum Vitae, copies of certificates, Copy of a National identity Card and testimonials and names and day time telephone contracts from at least two competent referees, one of whom must be from your current or previous employer should be addressed to: The Permanent Secretary, Ministry of Health, Plot 6 Lourdel Road, P. D. Box 7272 KAMPALA
The applications shall be delivered not later than 5.00 p.m. on 8th August 2017 to: Ministry of Health, Room D109, Plot 6 Lourdel Road, KAMPALA
Note: Only shortlisted applicants will be contacted. Any form of canvassing shall lead to automatic disqualification of a Candidate.