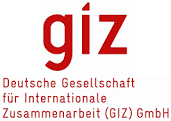 Vacancy title:
Technical Advisor Technical and Vocational and Training
Jobs at:
GIZ
Deadline of this Job:
10TH August 2017
Duty Station:
Kampala, Uganda
View this job from the main website
Job details:
Title: Technical Advisor Technical and Vocational and Training (TVET) E4D/SOGA 4T
Reports to Team Leader E40/SUGA Uganda- Employment and Skills for Eastern Africa
Job Location Kampala
Contract Duration Start as soon as possible—11/2019 The E4D/SOGA — Employment and Skills for Eastern Africa project in Uganda is looking for a national TVET Adviser to support the implementation of a partnership project with the private sector on work readiness skills development and industry internship placements
GIZ's E4D/SOGA — Employment and Skills for Eastern Africa project is looking for a dynamic, motivated and self-driven team member to support the management of a public private partnership project to improve youth's employment outcomes with work readiness skills and work exposure. GIZ is partnering with a financial partner institution and a business association to provide online and face-to-face work readiness trainings as well as to mobilize employers for internship placements for students who have completed the trainings. The partnership aims to prepare young people for the critical transition from education into the world of work.
The partnership is expected to start in August 2017 and will run for more than 2 years. A work readiness training curriculum has already been developed that helps youth to develop skills across four core areas: work, people, money and entrepreneurial skills. So far, these trainings are available online and attract mostly university students. The project will establish partnerships with vocational institutions to develop and implement a face-to-face training solution for their students. It will then facilitate access to internship opportunities at member companies of the business association and beyond.
This public private partnership project forms part of E4D/SOGA's wider employment promotion programme which works towards bringing youth into employment, increasing incomes and improving working conditions in the country. The E40/SOGA project runs until the end of 2019.
Responsibilities
The TEVT advisor will be part of the project management team being responsible for coordination, implementation and monitoring of project activities implemented at vocational training institutions and youth organisations that partner with the project. He/she will work in close collaboration with the financial partner institution and the business association.
Tasks
Specific tasks include, but are not limited to:
Establish partnerships with suitable vocational training institutions and youth organisations for the introduction of work readiness trainings

Technically support the development of a ToT concept to train and accredit work readiness training facilitators at the institutions

Provide technical advice to the partners on how to best adapt existing work readiness training approaches to the training environment at vocational training institutions

Support the link between the institutions and potential employers through an internship matching database, linking students to internship opportunities

Support the development of TORs for consultancy assignments planned within the partnership, and manage and supervise these contracts

Support M&E of project activities, outputs and outcomes

Ensure timely and smooth communication between project partners

Take over administrative tasks for a smooth implementation of the project

Exchange knowledge and learnings with other stakeholders in the sector (e.g. by participating in technical working groups), and draw on existing evidence to improve the quality of the project activities

Facilitate linkages to other similar partnerships/projects within the overall E4D/SOGA project and support these projects if and when needed.
Required Entry Qualifications and Competencies
Formal Education
University degree (minimum MSc or MA) in an area related to the programme objectives — e.g. in economics, education, management, development studies or a comparable field of studies.
Professional Experience
At least seven (7) years working experience in project management with a specific focus on projects supporting skills development

At least three (3) years working experience on supporting vocational training with significant experience on curriculum and training approach development, practical work exposure for students and linkages to the private sector

Experience with working on public private partnerships and managing multi-stakeholder projects is an advantage

Solid understanding of the vocational training sector in Uganda and the various stakeholders involved

Solid understanding of the Ugandan labour market and its dynamics, especially regarding policies, challenges and causes of youth unemployment / underemployment
Other Qualifications
Excellent oral and written skills in English, as well as proven communication and presentation skills

Excellent working knowledge of Microsoft Word, Outlook, Excel, and Powerpoint

Excellent people skills and ability to negotiate between different stakeholder groups.

Work experience with the private sector and/ or donor or aid agency is an advantage.

Self-drive, creativity, and problem solving capacity are required.
Job application procedure
All qualified and interested persons/individuals should submit their applications to the Human Resources Department, GIZ Offices, Plot 23 Nakasero Road, Kampala or send email to recruitmentuganda@giz.de. The deadline for submission is 10TH August 2017