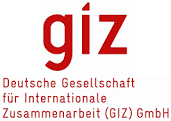 Vacancy title:
2 Technical Advisors on private sector promotion
Jobs at:
GIZ
Deadline of this Job:
01.09.2017
Duty Station:
Kassala and Gedaref
View this job from the main website
Job details:
Deutsche Gesellschaft fiir lnternationale Zusammenarbeit (GIZ) GmbH GIZ assists the German Government in achieving its objectives in the field of international cooperation. We offer demand driven, tailor-made and effective services for sustainable development worldwide. Our actions are guided by the principles of sustainability. We advocate for human rights, equal opportunities and integrity, and we promote market-oriented, ecological and social economic development.
GIZ Sudan is looking for a qualified person to fill the following
position:
One Technical advisor on private sector promotion in Kassala and
One Technical advisor on private sector promotion in Gedaref
The advisor is reporting to the manager of a new project for vocational training and food security in Kassala and Gedaref. On behalf of the German Federal Ministry for Economic Cooperation and Development (BMZ), GIZ is implementing a new project in Kassala and Gedaref.
The project aims at improving the livelihoods of the local population and refugees alike in two areas of intervention: .
Supporting the government and the private sector in improving the quality and availability of market-oriented vocational training for young women and men;

Supporting small industry unions .in providing business development services (BDS) for employment-oriented growth of small and medium-sized enterprises. The advisor will support the project in the second field of intervention. The advisor will be based in Gedaref / Kassala. The position will require regular travel within Sudan.
Responsibilities include:
advising public and private entities (including small enterprises) on issues related to employment oriented private sector promotion

planning and organizing capacity development measures on management and organizational development for the small industry unions in Kassala and Gedaref as well as relevant public institutions

supporting the small industry unions in Kassala and Gedaref in providing BDS for employment oriented growth to their members

supporting micro, small and medium enterprises in Gedaref and Kassala

planning and organizing technical and didactical (re)trainings for members of the small industry unions and BDS trainers

facilitating the exchange of information and experiences between the vocational training sector and the private sector

supporting the development and implementation of a strategy on how to promote gender equality in the private sector within the realm of the project

establishing and maintaining relations with public and private entities in the vocational training sector

providing technical support to business start-up's

implementing the project's communication strategy through a variety of communication channels
Within these responsibilities, tasks include:
supporting the strategic planning of the project management, in particular in the development and updating of the plan of operations, the capacity development strategy, and the communication strategy of the project

designing, planning, and implementing project activities ' identifying contractors, drafting terms of reference and managing the implementation of contracts with consultants and consulting

monitoring, documenting and evaluating project activities drafting reports, meeting minutes and communication material in English and Arabic

translating documents from Arabic to English and vice versa

translating in meetings and at events between English and Arabic

performs other duties and tasks at the request of management
Required experience and qualifications:
University degree (at least Bachelor or equivalent) in a relevant field

at least 10 years of relevant working experience (private sector development, organizational development; unions for small industries or handcrafts; public entities for private sector promotion or others)

comprehensive theoretical knowledge on private sector development

experience in project design and implementation

experience in monitoring and evaluation

ability to work efficiently with tight deadlines and competing priorities

strong English and Arabic writing and verbal communication skills

excellent inter-cultural competencies and experience working in international teams

experience in development cooperation is an asset

existing network with relevant public and private entities in Kassala and Gedaref is an asset
Closing date: 01.09.2017
Job application procedure
If you do not hear from GIZ until the 31.10.2017 your application was not further considered. To be submitted only in soft copy In English: CV, Cover- and Motivation Letter to: E-mail: sudan.procurement@giz.de position applied to has to be entered in the subject line. The application shall not be bigger than 1MB. References and degrees will be requested if required and shall not be sent via e-mail.