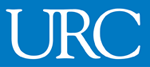 Vacancy title:
3 Quality Improvement Mentor
Jobs at:
University Research Co., LLC (URC)
Deadline of this Job:
8th September 2017 by 12:00 pm
Duty Station:
Kampala, Uganda
View this job from the main website
Job details:
University Research Co., LLC (URC) is a global company dedicated to improving the quality of health care, social services, and health education worldwide. With a non-profit affiliate, the Center for Human Services (CHS), URC manages projects in over 45 countries, including the United States.
About PEPFAR Project:
University Research Co., LLC (URC), a US-based public health organization working in Uganda since 2005, is seeking suitable candidates to implement regional project activities on the Soroti Region-TASO Consortium that is implementing the Accelerating Epidemic control in Soroti Region through PEPFAR project. The Project supports delivery of quality HIV prevention, care & treatment, and laboratory services at selected public & private not for profit health facilities.
Job Summary: The Quality Improvement Mentor will work in liaison with the Capacity Building Advisor and the rest of program implementation team to support hospital teams to effectively implement, document and report Quality Improvement activities, as per the National QI Framework and Strategic Plan.
Key Duties and Responsibilities:
Building capacity for QI coaching at project supported sites by closely working with the project QI teams and facility health workers to plan for and implement activities aimed at institutionalizing the use of QI methods to improve service delivery and client outcomes through training, on-site caching and support supervision.

The incumbent will mentor hospital service provider teams in the collection, storage, analyst, use and reporting of data that is generated from various improvement projects that the teams design and implement

Support hospital QI committees synthesize QI results from various QI projects and document nuggets for sharing with MOH and other stakeholders.

Support hospitals to report QI work to MOH Quality Assurance Department at regular intervals.

Support the project team members and hospital service provider teams in documenting, managing and disseminating results of their QI work through various mechanisms, including but not limited to publications, blogs, Learning sessions and harvest meetings.

Perform any other duties assigned by the supervisor
Qualifications, Skills and Experience:
The applicants for the Quality Improvement Mentor job vacancies must hold postgraduate qualifications in Public Health or a related discipline

A minimum of three years of experience of working with government healthcare facilities in the area of quality improvement

Demonstrable knowledge and skills in implementation of QI interventions in the context of developing countries, and management of QI data and databases

Willingness to work upcountry at our cluster offices

Previous experience in knowledge management, specifically in the area of public health/healthcare

Good facilitation and writing skills
Job application procedure
All suitably qualified candidates should send their cover letters, certificate of good conduct, curriculum vitae to:
Human Resource Coordinator,
University Research Co., LLC – Centre for Human Services
Plot 7, Ntinda View Crescent, Naguru Kampala,
Uganda
E-mail to: Soroti-HR@urc-chs.com