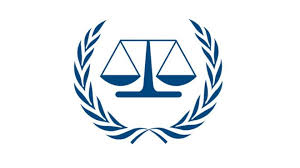 Vacancy title:
Field Case Management Assistant
Jobs at:
International Criminal Court (ICC)
Deadline of this Job:
18th August 2017
Duty Station:
Kampala, Uganda
View this job from the main website
Job details:
Net Annual Salary: UGX 45,182,000
Reports to: Associate Team Leader
About ICC:
The International Criminal Court (ICC), governed by the Rome Statute, is the first permanent, treaty based, international criminal court established to help end impunity for the perpetrators of the most serious crimes of concern to the international community. The ICC is an independent international organisation, and is not part of the United Nations system. Its seat is at The Hague in the Netherlands. Although the Court's expenses are funded primarily by States Parties, it also receives voluntary contributions from governments, international organisations, individuals, corporations and other entities.
Job Summary: The Field Case Management Assistant will be responsible for ensuring that the witnesses appear in the Court appropriately protected, supported and as scheduled by the Chambers. Furthermore, it is responsible for the management of the ICC Protection Programme (ICCPP) and may cooperate with States, intergovernmental and non-governmental organisations in providing any of the protection and support measures stipulated by the Statute.
Key Duties and Responsibilities: Within this framework, and under the direct supervision of the Associate Team Leader, the incumbent performs the following duties:
The incumbent interacts with the ICCPP participants within the framework of approved case management plans and under specific instructions by the Associate Team Leader and Senior Field Case Management Assistant;

Offers psychosocial and other practical assistance to the ICCPP participants with the view of contributing to their efforts to obtain self-sustainability and non-dependence on VWS assistance as soon as practicable. Monitors the progress of the ICCPP participants and reports to the Associate Team Leader respectively;

Executes protection operations relating to threat and risk assessment missions, movement of witnesses for testimony, organisation of video-link testimony, extraction of ICCPP participants and their transfer to third States and administers the initial response system in the field;

Takes part in, acts as a resource and executes tasks in connection to VWS operations in the field across various cases and situations;

Provides psychosocial and other practical support to testifying witnesses and assists where required with any administrative or logistical tasks in respect of their appearance in Court. Implements the court room familiarisation protocol, monitors the wellbeing of witnesses during testimony and provides in-court assistance under the guidance of the Associate Welfare Officer;

Imports data to the witness management database and ensures the completeness of record in respect of ICCPP participants and testifying witnesses;

Protects the safety, physical and psychological wellbeing, dignity and privacy of all victims and witnesses, with regard to all relevant factors, including age, health, and nature of the crime, in particular, but not limited to, where the crime involves sexual or gender violence or violence against children;

Maintains confidentiality at all times, respect the interests of the witness, and act impartially when cooperating with all parties;

Performs any other duties as required.
Qualifications, Skills and Experience:
The ideal candidate for the International Criminal Court (ICC) Field Case Management Assistant job opportunity should hold a Diploma

At least six years of progressively responsible relevant experience in assistance to victims and witnesses or protection schemes within court or law enforcement structures, in a national or international witness protection programme or other relevant entity. An advanced or a first-level university degree may be considered as a substitute for two years' working experience only to determine eligibility;

Operational experience in a national or international witness protection programme, law enforcement or security structure or other relevant framework is required;

Previous experience in working with victims of sexual violence, children, the elderly and the disabled is desirable;

Prior exposure and experience in executing protection operations in demanding circumstances is desirable;

Surveillance and counter surveillance skills and experience are desirable;

Work experience in a conflict or post conflict context is desirable.

Broad knowledge and understanding of witness protection and support operations;

Advanced interpersonal, negotiation and organisational skills;

Ability to deal effectively with victims and witnesses in stressful situations, particularly with those who have suffered trauma;

Ability to work with persons from a wide range of ethnic and cultural backgrounds;

Ability to maintain both internal and external relationships at operational level in matters relevant to the victims/witnesses protection, support and other assistance;

Cultural and gender sensitivity;

Ability to work and operate in a multicultural environment;

Absolute integrity, tact, sensitivity, discretion and good judgment, including particular sensitivity to the needs of victims of sexual violence, children, the elderly and the disabled;

Knowledge of the legal framework of the Court;

Well-developed written and verbal communication skills with a keen attention to details.

Knowledge of Languages: Proficiency in the working language of the Court, English or French, as applicable to the duty station is essential. Knowledge of the other is desirable. Knowledge of another official language of the Court (Arabic, Chinese, Russian and Spanish) is an asset. Knowledge of local languages is considered an asset.
ICC Core Competencies:
Dedication to the mission and values:
Acts consistently in accordance with the mission and values of the Organisation;

Maintains confidentiality, acts with integrity and shows respect for diversity;

Shows commitment to the organisation;

Presents a positive image of the organisation during external discussions.


Professionalism:

Applies professional and technical expertise;

Stays abreast with organisational issues;

Produces workable solutions to a range of problems;


Teamwork:

Listens, consults and communicates proactively;

Handles disagreements with tact and diplomacy;

Recognises and rewards the contribution of others;


Learning and Developing:

Identifies development strategies needed to achieve work and career goals and makes use of developmental or training opportunities;

Learns from successes and failures;

Seeks feedback and gives feedback to others to increase organisational effectiveness;

Seeks opportunities for improvement of work;

Has an open mind and contributes to innovation.


Handling uncertain situations:

Adapts to changing circumstances;

Deals with ambiguity, making positive use of the opportunities it presents;

Plans activities and projects well in advance and takes account of possible changing circumstances;

Manages time effectively.


Interaction:

Expresses opinions, information and key points of an argument clearly;

Handles contacts with diplomacy and tact;

Communicates in a transparent and open way with internal and external contacts while complying with confidentiality requirements.


Realising objectives:

Accepts and tackles demanding goals with enthusiasm;

Keeps to agreements with others;

Focuses on client needs;

Takes responsibility for actions, projects and people;

Monitors and maintains quality and productivity
Job application procedure
All suitably qualified and interested candidates who desire to join the International Criminal Court (ICC) should apply by visiting the web link below.
Click Here