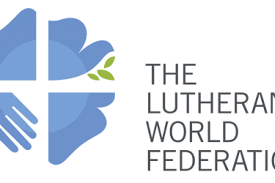 Vacancy title:
Grants Manager
Jobs at:
Lutheran World Federation ( LWF )
Deadline of this Job:
1st /O9/2017
Duty Station:
Kampala, Uganda
View this job from the main website
Job details:
Position: Grants Manager
Contract duration: 1 year with a possibility for extension
Closing date for applications: 1st /O9/2017.
Expected starting date: immediately
About LWF
The Lutheran World Federation ( LWF ) is a global communion of churches in the Lutheran tradition comprising 143 member churches in 79 countries all over the world. LWF World Service is the internationally recognized humanitarian and development arm of the Lutheran World Federation, assisting people in need irrespective oi their ethnicity, religion or gender, LWF World Service implements programs globally, working with both local and international partners, helping communities achieve their full potential and advocate for their universal rights.
LWF World Service partners include Lutheran Churches and their related agencies, the European Commission (ECHO), the US Government (BPRM) and UNHCR among others, with whom LWF World Service is a key implementing partner. For more information about LWF World Service, please check; https://www.lutheranworld.org
LWF World Service is seeking to recruit a Grants Manager for its Country Program in Uganda.
LWF-Uganda empowers communities to achieve their full potential, claim their universal rights, meet their basic needs and improve their quality oi lite. it implements food security and livelihood projects in the districts Luuka, Kitgum and Pader
LWF-Uganda also has a successful track record responding to refugees in Uganda. it currently supports Congolese and South-Sudanese refugees living in settlements in the districts of Kamvienge, Adjumani, Moyo and Lamwo respectively with access to safe water, sanitation and hygiene services, community services, protection. psychosocial support, livelihoods and environmental conservation. For more information about LWF-Uganda, please visit; uganda.lutheranworld.org
Purpose
The Grants Manager will be responsible oi developing high quality project proposals key donors including ECHO, EuropeAid, UN Agencies and other major institutional donors. Experience with and knowledge of the rules and requirements of these donors is essential.
Developing log-frames, work-plans, budgets and monitoring processes/templates will be a key task, requiring hands-on work with the Uganda country program team ahead oi and during the proposal development process. The Grants Manager will need the ability to adapt and quickly shih locus and/or agenda in response to changing priorities within the country program while taking on diverse tasks within the proposal development process from writing, developing monitoring plans, and providing administrative support.
Qualification
A bachelor's degree in humanitarian or development work, and/or other related social science courses.
Knowledge and Experience
Several years of professional experience in humanitarian and development programs.

Work experience with institutional donors including BPRM, Dfiid, ECHO & EuropeAid is required.

High degree oi integrity and professional responsibility. Flexibility, patience and ability to work under pressure and tight deadlines.

Ability to work independently and at times with little supervision.

Excellent organizational, interpersonal, verbal and written communication. Outstanding computer literacy.
Language Skills
Fluency in English
Main duties
To lead and/or coordinate the submission/ response to calls including writing quality requirements,

To conduct the necessary research to support proposals.

To carry out field visits, attend meetings and hold workshops with staff, necessary to develop and finalize the proposal (including the budgets. log frames and work plans).

To finalize, package and submit proposals according to donor specifications, deadlines and LWF quality standards.

To coordinate the handover oi successful awards to the relevant implementing team in the Sub-Programs. This will include capacity~ building of sun-program stall and kick-oil meetings and workshops for successful grants. including compliance, reporting requirements, developing activity and monitoring plans.

To work closely with the M&E team to develop and maintain program planning monitoring and evaluation tools to ensure that the project is implemented in a timely manner and that the progress oi change is clearly tracked

To participate in monitoring and follow-up visits to ensure that the project is implemented in compliance with the LWF and donor regulations and requirements.

To manage assigned grants' reporting ensuring high-quality, well-written and timely reports (both financial and narrative) meeting donor and LWF requirements.

To provide support and build capacity of the implementing protect officers in identifying and addressing challenges or concerns.

To maintain proper records and electronic tiling systems of all documents (proposals. reports, M&E tools) related to the assigned grants.

To carry out any other tasks as needed and requested by the Program Coordinator.
Job application procedure
Applications and CVs must be in English and brief. Applicants are required to include names and email addresses of three professional referees. Application should be sent to: recruitment@lwf.or.ug
Only shortlisted candidates will be contacted
For more details about the position, visit our website: http://uganda.lutheranworld.org