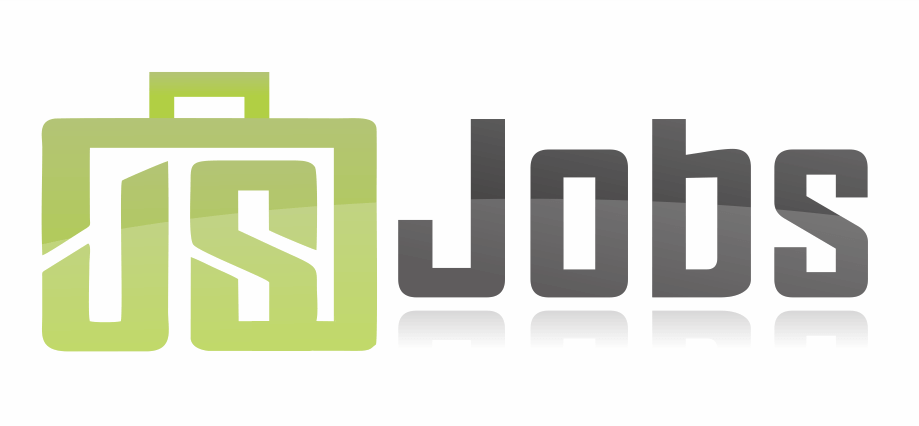 Vacancy title:
Health, Safety, Security & Environmental (HSSE) Coordinator
Jobs at:
Tugende
Deadline of this Job:
15th September 2017
Duty Station:
Kampala, Uganda
View this job from the main website
Job details:
Reports to: Chief Operations Officer
About Us:
Tugende is a for-profit social enterprise that helps motorcycle taxi drivers in Uganda own their own motorcycles via a fair, transparent lease-to-own model instead of renting indefinitely. Ownership significantly increases income, job security and road safety. Across Uganda and many other emerging markets, motorcycles help drive the economy, mitigate traffic jams and bad roads, and offer hundreds of thousands of jobs for those with little formal education. Tugende is proving that millions of self-employed entrepreneurs can receive credit to own the equipment they use to provide for their families, even without credit histories, collateral, and in industries considered high risk by traditional lenders. We currently serve over 3,943 customers in Kampala, Mbarara, Jinja, and Mbale. We plan to expand to at least 10 locations in Uganda over the next 1-2 years and then to regional neighbours which may include Rwanda, Kenya, Tanzania and South Sudan.
Job Summary: The Health, Safety, Security & Environment (HSSE) Coordinator is responsible for developing, implementing and monitoring compliance with Safety, Tugende Security and Environmental Health policies and procedures to ensure a safe work environment. He/she will ensure that Tugende operates in a safe manner through policy development and training within a team atmosphere. The HSSE Coordinator will work diligently to meet the Tugende goals of not only maintaining a safe work environment but enhancing safety for our customers. You will grow a strong safety culture that shall be embraced across Tugende team.
Key Duties and Responsibilities:
Build and Implement HSSE Policies and Operation Procedures:
Plan, create, develop, deliver and maintain policy guidelines and operation procedures across all business lines to ensure compliance to statutory common and moral obligations whilst updating management on changes in legislation and the best codes of practice.

Implementing a strong occupational health and safety management system to help the company reduce workplace related accidents, avoid costly prosecutions as well as creating a culture of positivity at Tugende.

The jobholder will design performance measures of acceptable risk management in alignment with statutory requirements such as the Health and Safety Act (2006), Road and safety Act -(1998), ISO 45001 standards and Workers compensation Act - (2006 - CAP 225) that will be acceptable and cut across the Tugende operations.

Develop the Tugende risk assessment matrix that cut across all business units to increase visibility of risks whilst developing a risk responsive culture to assist senior management in continuous decision making.

Putting in place strong Disaster Preparedness and emergency recovery plans within Tugende for contingency management whilst supporting business continuity across business units.

Provide independent professional advice and technical information where appropriate to senior managers on safety related subjects.


Ensure Staff Health and Safety:

The Health, Safety, Security & Environment (HSSE) Coordinator will carry out safety inspections, ensure that fire drills are correctly reported and communicate procedures and employee's responsibilities.

Design processes for accidents investigations, provide accident analysis statistics, identify trends and suggest the improvement plan across the company.

Create and oversee road safety initiative programs such as driver's license and enforcing the usage of motorcycle helmets at all times..

Conduct monthly health and safety meetings, share minutes with management team, make follow up on the agreed action plan and proper records maintenance.

Conduct quarterly in house health & safety trainings and where necessary liaise with external consultants in the provision of training programmes across Tugende branches.

Develop procedures to ensure that contractors, suppliers, consultants and other irregular visitors comply with the company legislation and safety policies.

Assist in establishing workplace health and safety committees to encourage employees participate and monitoring the company safety program.


Provide Monitoring, Security & Controls:

The Health, Safety, Security & Environment (HSSE) Coordinator will also send regular reports to the Senior Management Team on relevant health and safety activities.

Maintain relevant HSSE logs, reports and documentations on incidents and other investigations.

Arrange workplace safety audits and ensure that any remedial recommendations are implemented.

Manage and coordinate the Riding competence Certifications for all company employees across business units.

Monitor, enforce and ensure that statutory requirements are being upheld throughout the company.

Participate in the Motorcycle recovery operations and assist in ensuring security and control measures for bikes across the company.

Coordinate and communicate HSSE programmes, activities and initiatives across all business units.

Monitor monthly motorcycle repairs and maintenance.


Environmental Management:

Be a catalyst for activity and commitment to safeguard the environment.

Identify opportunities for continuous environmental improvement and implement programmes for delivery.

Promote and coordinate the integration of environmental management and sustainability issues into policies, rules, products, services and operations.

Serve as a liaison between management and staff on environmental health and safety matters to ensure consistent application and understanding of policies and procedures.

Represent the company at local and national health, safety and environment bodies.

Provide technical support on building company services on projects and on modifications that have environmental impacts and aspects.

Develop generally accepted standards which are in line with the National environment act (1995) in order to promote a good company's image on environmental matters.
Qualifications, Skills and Experience:
The applicant for the Tugende Health, Safety, Security & Environmental (HSSE) Coordinator job placement should preferably hold a Bachelor's degree in a related field or related working possession of post graduate training in Health and Safety management will be an added advantage

At least three to five years of experience in HSSE, two of which in a field-based organization

Demonstrated track record of designing, implementing and enforcing HSSE policies

Strong Computer skills (MS Office including Excel, PowerPoint and Word) are essential.

Demonstrated experience & knowledge in field operations in health and safety aspects

A good understanding of statutory obligations such as health and safety act (2006), Road safety act (1998), ISO 45001 standards, The national environmental (1995) and workers compensation act (2006 - cap 225)

Excellent motorcycle riding and vehicle driving skills

Fluent speaking and writing in Luganda

Leadership and motivational skills to gain HSSE compliance from team

Flexible to change and open to constructive feedback.

Strong written and verbal communication skills.

Strong organizational and interpersonal skills.

Able to work independently with minimal supervision.

Team player and able to build and maintain relationships both internally and externally.

Previous experience with informal sector customers and driving behavior change is desired

Knowledge of the boda boda industry and/or motorcycle expertise
Job application procedure
All suitably qualified and interested candidates are encouraged to apply online at the link below.
Click Here