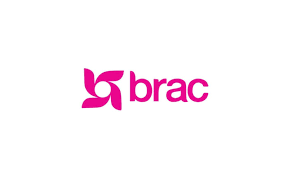 Vacancy title:
Manager Procurement and Logistics

Jobs at:
Brac

Deadline of this Job:
not later than 8th September, 2017

Duty Station:
Country Office
View this job from the main website
Job details:
BRAC is a global leader in creating large-scale opportunities for the poor. Founded in Bangladesh in 1972, it is now one of the world's largest development organizations, touching the lives of an estimated 138 million people in 11 countries across Asia and Africa. For more information please visit BRAC's website, www.brac.net, BRAC Uganda invites suitably qualified Ugandans to fill up the following available vacant positions within the' Administration Department & BRAC Social Business Enterprise Uganda Limited (BSBEUL).

Job Title: Manager Procurement and Logistics
Job Location: Country Office

Principle Duties and Responsibilities:
Ensure procurement management with BRAC efficiency by planning and implementing of procurement guideline, ensuring value for money and quality of goods/materials and managing the procurement plan and committee for the organisation.

Supervision of day to day purchase and procurement of goods and service

Supervise submition of invoices received for goods delivered services rendered to Finance department after verification along with supporting documents.

Liaise with departments and Program heads to establish their products & service needs.

Ensure transparency, fairness & integrity in all procurements.

Nurture relationships with suppliers to negotiate best prices for the organization.

Develop & implement strategies tor procuring, storing and distributing goods and services and maintaining stock levels

To procure quality goods and services from enlisted suppliers efficiently.

Ensure that all the yearly procurement plans are followed and all program requisitions are procured.

To ensure that all store records are maintained well.

To preserve and ensure necessary documentation for audit trail and overview of the logistics.

Ensure efficient fleet management.

Ensure effective supply chain management.



Minimum qualification and Requirement
Master's degree in Procurement & Logistics or related field

Professional qualification in CIPS is an added advantage

At least 5 years' experience in a similar position.

Excellent interpersonal Skills. '

Good at networking. sound business instincts, strong negotiation and financial analysis skills.

Good understanding of supply chain management procedures and strategic planning abilities.

Excellent communication skills, liaison and coordination skills.

Ability to supervise. motivate. delegate and contribute to team efforts.

Report writing and analytical skills.

Strong organization, coordination & networking skills.

Pro-active issues management skills and decision making abilities.



Job application procedure
interested candidates who meet the above qualifications, must submit their application letter, Curriculum Vitae in one Ms. Office, Word Document & academic papers in one PDF to hrd.uganda@brac.net not later than 8th September, 2017. There should be only 2 attachments & the subject in email must be the name of the position applied for strictly. NB. Only Soft Copy Applications will be considered & Only shortlisted candidates will be contacted. This position is open for Ugandan nationals only.