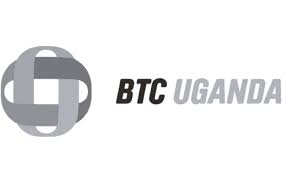 Vacancy title:
National Expert in Public Finance Management
Jobs at:
BTC
Deadline of this Job:
not later than the 8th of September 2017
Duty Station:
Kampala, Uganda
View this job from the main website
Job details:
BTC, the Belgian Development Agency, together with different Government Ministries, are implementing the bilateral cooperation between Uganda & Belgium, For the project 'Teacher training education' we are looking to recruit a National-Expert in Public Finance Management.
The National Expert Public Finance Management shall be selected by BTC for the post at the Education projects located at the Ministry of Education and is responsibility several interventions for the tasks listed below this list is not exhaustive. S/he works under direct supervision of the international Financial and Contracting Expert (FCE). He/she will work closely and together with the Project Co-Coordinator for all type of activities.
Major Roles and Responsibilities:
Technical Assistance to the project Beneficiaries (50%)
The National Expert will contribute to the improvement of the financial management of the 5 National Teacher Colleges supported by the project. The activities wilt be oriented on the following areas: budgeting, budget monitoring for result, financial planning and reporting, cash flow management, accounting. logistic management, procurement management, audit management and record management.
S/he will design and implement comprehensive strategies including:
Design and dissemination of toolboxes and guidelines based on the official rules and procedures

Skill development oi trey stakeholders: accountants, procurement officers, principals and management staff, governing councils and user departments

Development of an open source financial management software

Coordination with official partner institutions: MOES departments, Ministry of finance, Office of the Auditor General, Public procurement Authority
Supervision and Controlling of Grant Agreements In 5 National Teachers Colleges' (20%)
Ensuring Compliance with the Grant Agreements concluded with the partners and effective management of Belgian public funds allocated under the programme,

Continuous assistance to accountants office and procurement officers (remotely)

Detail analysis of financial reports to FEE

Follow-up of recommendations from ETC Management team
Financial Controlling for the Educational projects (30 %)
Assist FCE in the elaboration of financial reports, budgets planning and budget changes and plan;

Propose improvements for the internal control system,

Ensure the proper use of the internal control system and procedures within title projects,

Assist in the preparation oi external audits;

Work out an audit action plan and do a follow up on audit recommendations

Provide assistance in building capacity of staff
Education:
A University Degree in Financial Accounting, Business Administration or its equivalent

A fully qualified member of anyone of the professional Accounting bodies such as CPA, CIMA, and ACCA is an asset.
Experience
A minimum of 7years'working experience in Accounting, Finance and/or Audit;

Experience in project management, preferably with Public institutions;

Experience with donor reporting and grant management


Skills and Knowledge

Proficiency in computer skills in MS Excel, MS Word, and Accounting packages;

Excellent written and verbal communication;

Good understanding of Public Institutions, Local Governments, international Organizations and NGOs.
Personal Qualities
Have very good analytical and problem-solving skills;

Team management orientation,

Concern for standards and attention to details;

Able to work independently and under stressful conditions (Endurance);

Proactive work ethics and ability to take initiative;

Able to lead and develop others.


Salary Package


BTC will offer a competitive salary package with a gross monthly income of between UGX 5,500;0O0 and UGX 6,300,000 depending on the relevant years of work experience, medical insurance for staff, spouse and all biological dependants plus a 13th Month compulsory package paid together with the December salary.
Job application procedure
Interested applicants should submit their hard copy applications including a cover letter, a detailed curriculum vitae (CV) and copies of relevant academic documents with names of at least 3 professional referees; their emails and telephone contacts to:
Human Resource Officer; BTC Uganda
Plot 1B Lower Kololo Terrace
P.0.Box 40131, Kampala
Candidates are not expected to make any payments for their application, Any form of lobbying will lead to automatic disqualification.
Send in your application not later than the 8th of September 2017.