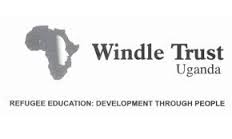 Vacancy title:
Procurement Officer
Jobs at:
Windle Trust Uganda
Deadline of this Job:
15th August, 2017
Duty Station:
Kampala, Uganda
View this job from the main website
Job details:
Windle Trust Uganda is Non-profit organization whose primary mission is to equip refugees and others affected by conflict in Africa to meet the challenges of development through providing access to education, training, and employment opportunities by advocacy and direct programme activity. Windle Trust Uganda has been a leading provider of access to university education, post
- primary education, and vocational training for conflict
- affected Africans since 1996. WTU works in partnership with United Nations High Commissioner for Refugees (UNHCR) and office of the Prime Minister.
WTU seeks to recruit suitably qualified persons to fill the following positions in Kampala.
1. Procurement Officer (1) - based in Kampala:
reports to the Procurement "and Logistics Manager
Job specifications:
To contribute towards the provision of Windle's procurement service; providing management and coordination of procurement related activities by advising on the most appropriate procurement and bid evaluation strategy.




To periodically review and update the organisation's procurement manual and supporting documents in accordance with the needs of Windle trust.




To ensure that tender and contract documentation is compliant with all current legislation, Windle policies and procedures and the procurement manual




To deliver specific procurement processes for services, supplies and facilities and equipment management contracts.




To ensure that contracts are procured and awarded in accordance with the organisation and donor guidelines and the procurement manual.




Managing and coordinating the responsibilities in relation to procurement reporting and record keeping.




To ensure that value for money is demonstrated by ensuring that all contracts deliver the most cost-effective solution.




To ensure continuous improvement within the procurement processes of Windle in accordance with best value; through evaluating performances of suppliers and service providers.
Job application procedure
Only persons meeting these specifications should apply.
Address your application letter to the Human Resources Administration Manager, and hand deliver your CV, an application letter and a table showing your past 3-year salary history to the Windle House, Plot 726, Mawanda Road — Mulago Hlll.
Deadline: 15th August, 2017
Only short listed candidates will be contacted