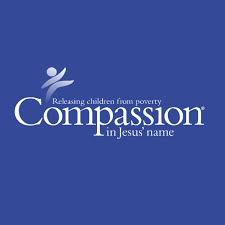 Vacancy title:
Project Directors
Jobs at:
Compassion International
Deadline of this Job:
4th August 2017 by 5:00pm
Duty Station:
Uganda
View this job from the main website
Job details:
Reports to: Project Overseer
About Compassion Project:
Deliverance Church Uganda and the New Covenant Church Patongo are committed to fulfilling the great commission as mandated by our Lord Jesus Christ in Matthew 28:16-20. They are currently working in partnership with Compassion International in the Ministry of Nurturing Poor Children, and releasing them from poverty in Jesus name.
Job Summary: The Project Director will serve as the Accounting Officer of the Child Development Centre and ensures compliance to the commitments in the partnership agreement with Compassion International.
Key Duties and Responsibilities:
Provides advocacy for children and their caregivers in the project.

Heads the project, supervise staff and lead spiritual activities such as devotions, retreats, etc.

Acts as the Accounting Officer for all the project funds in line with the Compassion policy.

In charge of the implementation of the approved project plans and budgets.

Prepare and submits monthly reports to the overseer, the Church Partnership Committee and other partners as required.

Manages the process of Child home visitation in accordance with the plan and program of the project.

To challenge and motivate the Church to think of other ways of mobilizing resources that can provide sound learning opportunities for the children.

Build relationships between the donor community, local community, care givers and the Church.

Works closely with the Church Partnership Committee (CPC) on selection of children for sponsorship.

Assists the other project staff by sharing responsibility when the situation calls for such intervention.

Discharges such other duties as assigned by the Overseer.
Qualifications, Skills and Experience:
The applicant should preferably hold a Bachelor's Degree in any of the following:- Arts, Social Sciences, Development Studies, Social Work and Social Administration, Business Administration and Economics (Management).
Job application procedure
All suitably qualified and interested candidates should send their applications by hand Delivery with a written application to Deliverance Church, Cereleno next to Haree Hard Ware, Gulu Municipality or send your application to bethelgnf@gmail.com.