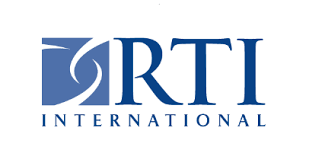 Vacancy title:
Refugee Response Coordinator
Jobs at:
RTI International
Deadline of this Job:
Friday, 18th August 2017
Duty Station:
Kampala, Uganda
View this job from the main website
Job details:
Title: Refugee Response Coordinator
Location: Kampala
Reports to: Chief of Party
PURPOSE OF JOB
The Refugee Response Coordinator, based in Kampala, will liaise and work directly with the GAPP component leaders and coordinate with national agencies, such as Office of the Prime Minister, Parliament of Uganda, Ministry of Finance Planning and Economic Development (MOFPED), Ministry of Local Government (MOLG), development and other partners, in the response to the refugee crisis.
PRINCIPLE RESPONSIBILITIES
Participate in and nurture platforms where Local Governments can interface with the central government, particularly the Office of the Prime Minister, Parliament of Uganda and Ministry of Finance Planning and Economic Development (MOFPED), fora coordinated, holistic, and sustainable refugee response in local governments; Nurture integration of implementing partners' plans in local government plans to reduce parallel systems for refugee coordination and service delivery; Liaise with sector working groups, coordination committees, central government agencies and local governments to identify emerging needs on LG refugee response and tap into existing implementers and GAPP's delivery network of technical experts at national and local levels for solutions; Work with Civil Society organizations to increase visibility for the concerns of both refugee hosting and non-hosting communities; Engage in advocacy for consideration of increased financial transfers to LGs that are hosting refugee communities as well as refugee populations that are not 'in camps; Serve as a focal point within GAPP for the strengthening of the LG refugee response thematic area, working closely with GAPP components leaders to implement related project activities; Harmless resources toward leadership and conflict prevention and mitigation for local government leaders in refugee hosting districts; Serve as an organizer and facilitator of various fora on refugee response issues, provide capacity building and technical assistance to government and civil society stakeholders; Act as a technical monitor for all grants to CSOs to support GAPP refugee interventions; Provide substantial input to GAPP work planning and programmatic reporting, monitoring and evaluation in the technical area of responsibility, draw lessons learned and success stories; Supervise Refugee Response Specialist based in Arua.
EDUCATION AND EXPERIENCE
Master's degree and minimum 6 years of experience in Governance or Humanitarian Assistance Sector.

An understanding of the working processes within central government, local governments and Parliament.

Strong interpersonal and communication skills.

Experience with USAID reporting is an added advantage.
Job application procedure
If you would like to loin this dynamic team, please send an updated CV including three work related referees and cover letter (ONLY) to the Human Resources Manager by e-mail to application@uganda-gapp.rti.org Email attachments should not exceed 2MB. Applicants must include REGIONAL APPROACH TEAM LEADER, REFUGEE RESPUNSE COORDINATOR OR DISTRICT REFUGEE RESPONSE SPECIALIST as appropriate, in the subject line of their email. The closing date for submitting applications is Friday, 18th August 2017. We regret that only short-listed candidates will be contacted.
Equal Employment Opportunity
We are proud to be an EEO/AA employer.