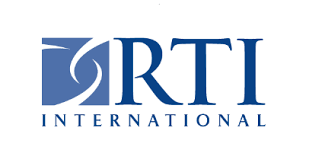 Vacancy title:
Regional Approach Team Leader
Jobs at:
RTI International
Deadline of this Job:
Friday, 18th August 2017
Duty Station:
Kampala, Uganda
View this job from the main website
Job details:
Title: Regional Approach Team Leader
Location: Kampala
Reports to: Chief of Party
PURPOSE OF JOB
The Regional Approach Team Leader based in Kampala will facilitate and coordinate between the interim Steering Committee (SC) USAID/DFID, The Learning Contract (QED) and the various processes towards the development of the Northern Uganda Regional Strategic investment Plan. S/he will organize consultation platforms for various constituencies within and outside the region. S/he will organize and design leadership development interventions for the interim Steering Committee as well as the substantive Steering Committee once elected. Once the plan is approved, the Regional Approach Team Leader will build and nurture networks within and outside the sub-region towards funding and implementing the Strategic Investment Plan.
PRINCIPLE RESPUNSIBILITIES
Coordinate regional multi-stakeholder workshops to discuss and agree on most viable regional priorities; Nurture and mobilize the involvement and participation of national stakeholders; Support drafting of the regional development strategy; Establish viable coordination mechanisms for the government and non-governmental actors at the local and national levels for implementation of the regional development strategy; Host and facilitate regular meetings of the Steering Committee (SC); In liaison with the Steering Committee and USAID, refine the roles and responsibilities of the SC leadership and the sub-regional SCs; Mobilize technical resources as needed for the SC. These could be mobilized in USAID, USAID implementing Partners (IPs), GoU Ministries, departments and agencies, academia, civil society, private sector and development partners; Develop and nurture leadership capacities of SC members; Organize for the election of the substantive SC; Provide substantial input to GAPP work planning and programmatic reporting, monitoring and evaluation in the technical area of responsibility, draw lessons learned and success stories.
EDUCATION, EXPERIENCE AND SKILLS
Master's degree in Economics, Political Science, Public Administration, or related field and minimum 6 years of experience working with political leaders or government agencies.

Experience in strategic planning, leadership development, and coordination of processes and activities.

Strong interpersonal and communication skills.

Experience with USAID reporting is an added advantage.
Job application procedure
If you would like to loin this dynamic team, please send an updated CV including three work related referees and cover letter (ONLY) to the Human Resources Manager by e-mail to application@uganda-gapp.rti.org Email attachments should not exceed 2MB. Applicants must include REGIONAL APPROACH TEAM LEADER, REFUGEE RESPUNSE COORDINATOR OR DISTRICT REFUGEE RESPONSE SPECIALIST as appropriate, in the subject line of their email. The closing date for submitting applications is Friday, 18th August 2017. We regret that only short-listed candidates will be contacted.
Equal Employment Opportunity
We are proud to be an EEO/AA employer.