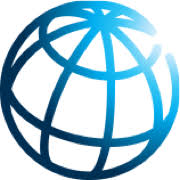 Vacancy title:
Senior Financial Sector Specialist

Jobs at:
World Bank Group

Deadline of this Job:
September 11, 2017

Duty Station:
Kampala, Uganda
View this job from the main website
Job details:
Local Term Appointment Three (3) Years, renewable

The World Bank Group's Finance & Markets Global Practice (F&M GP) is seeking to recruit a highly-qualified Senior Financial Sector Specialist to be based in the World Bank Country Office in Kampala, Uganda. The position will provide operational and analytical support to the Finance and Markets Global Practice (F&M GP) team working in Uganda.

The Senior Financial Sector Specialist will need to demonstrate broad knowledge of financial sector topics and issues and a more in depth technical knowledge of one of the three thematic areas:- 1) Financial Stability and Integrity: Support teams working on financial sector regulation and oversight; 2) Financial Infrastructure and Access: Support teams working on strengthening credit infrastructure such as movable collateral registry and credit reporting, responsible financial inclusion, access to finance for small and medium enterprise finance, financial literacy; and 3) Financing for Development: Support teams focusing on initiatives such as housing finance, agricultural finance, insurance, pensions, private equity, and capital markets.

S/he will provide implementation support to Finance & Markets Global Practice's (F&M GP's) growing financial sector program in Uganda, including in the two Technical Assistance projects that revolve around: i) strengthening the capacity of financial sector regulators, including the Bank of Uganda; and ii) developing a framework to support the creation of a new financial sector regulator for microfinance institutions, savings and credit cooperatives, and other non-bank financial intermediaries.

Selection Criteria and Electronic Applications:

The successful candidate should hold an Advanced degree in the relevant field (e.g. economics, finance, business, public policy or related relevant discipline), with a minimum of 8 years of relevant experience and financial sector experience, either in the private sector or from a regulatory/policy/development perspective. S/he should have a solid understanding of financial sector issues and more in depth knowledge in one of the thematic areas of F&M GP (i.e. financial stability and integrity, infrastructure and access, and financial for development).

Job application procedure
For the full position description, complete selection criteria and required competencies, candidates are requested to submit an application at www.worldbank.org/careers.

Click on >Current job openings > job# 171576. The World Bank is committed to achieving diversity of gender, race, nationality, culture and educational background.

Individuals with disabilities are equally encouraged to apply. Only short-listed candidates will be contacted. Closing date is September 11, 2017.