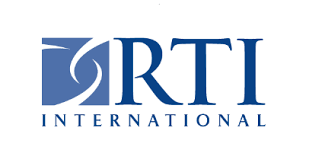 Vacancy title:
Senior Technical Advisor (Embedded Technical Specialist)
Jobs at:
RTI International
Deadline of this Job:
Friday, 11th August 2017
Duty Station:
Arua, Uganda
View this job from the main website
Job details:
Title: Senior Technical Advisor (Embedded Technical Specialist)
LOCATION: Arua
REPORTING TO: Local Government Program Manager.
PURPOSE OF JOB
The Technical Specialist will provide specialized and direct technical assistance and mentoring to district political and technical teams within assigned districts to ensure the timely and effective implementation of a portfolio of activities in support of the overall GAPP local government strengthening strategy. S/he will contribute to the overall development and implementation of the GAPP strategy including the design and development of specific project activities and initiatives to achieve the strategic objective of increased, better-informed citizens' participation in relevant processes.
PRINCIPLE RESPONSIBILITIES
Provide on-site technical support and assistance in the design, development, implementation, monitoring and evaluation of training and technical assistance programming and project activities to about 58 district local governments in the West Nile region and their respective lower local governments; Maintain regular contacts and communication with local government officials in the assigned local governments providing on-the-spot, demand-driven technical assistance; Contribute to the development of appropriate local government strengthening interventions especially focused on sound planning and budgeting, effective financial, human resource and procurement management, leadership development and local council development; Identify and share best practices and promote evidence-based programming in the development of GAPP interventions in the target districts; Support and/or undertake monitoring and evaluation data collection activities in target districts; Represent and participate in District Operational Plans (DOP) meetings and any other meetings that require GAPP representation in the assigned local governments; As needed facilitate, coordinate, and participate in district specific evaluations, conferences, seminars, or other activities related to the program; Perform other duties and tasks as requested by the Local Government Program Manager or Deputy Chief of Party.
EDUCATION, EXPERIENCE AND SKILLS
A master's degree in development planning, public administration, economics or related field and 6 years of professional experience providing training and technical assistance to local governments or a Bachelor's degree with 10 years of relevant professional experience.

A minimum of five years of extensive working experience in the area of capacity development and implementation of decentralization practices, planning, budgeting and council operations and local economic development at district and sub county level. -Applicants should have a passion for improving local government performance and have strong relationship management skills: ability to work with senior government leaders; excellent writing skills, the ability to work productively under time pressure and the capacity to work well independently.

Knowledge of Uganda's local government political, legal and policy environment. Experience with USAID reporting is an added advantage.

Fluent command of written and spoken English is required.

Local language skills also desirable.
Job application procedure
If you would like to join this dynamic team, please send an updated CV including three work related referees and cover letter (ONLY) to the Human Resources Manager by e-mail to applications@uganda-gapp.rti.org . Emails should not exceed 2MB. Applicants must include SENIOR TECHNICAL ADVISOR (LG) or REGIONAL PROGRAM COORDINATOR 3 as appropriate, in the subject line of their email. The closing date for submitting applications is Friday, 11th August 2017. We regret that only short-listed candidates will be contacted.
Equal Employment Opportunity We are proud to be an EEO/AA employer MIF/DIV. Person from minority groups with the relevant qualifications are encouraged to apply