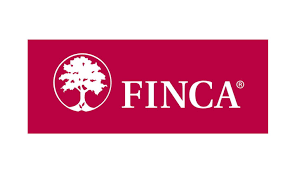 Vacancy title:
Applications Support Manager
Jobs at:
Finca Uganda Limited
Deadline of this Job:
15th September 2017
Duty Station:
Kampala, Uganda
View this job from the main website
Job details:
FINCA Uganda Limited (MDI) is the first licensed micro finance deposit taking institution in Uganda, and part of a global network which serves over 1 £00,000 clients in 21 countries. FINCA Uganda currently otters loans, savings and money transfer services in Uganda. FINCA is one in the most competitive and dynamic microfinance markets in the world. FINCA is looking for a dynamic persons to join their team of professionals as the Chief Finance Officer, Local information Security & DR Analyst and Applications Support Manager. Details are highlighted as follows.
Job Title: Applications Support Manager
Reports to: Information Services Manager
SUMMARY
This role is responsible for providing support tor the core Banking Applications and related applications and their corresponding Database management systems including HR Systems and other third party systems i.e. alternative delivery channel applications. The role will interface with the Business in relation to new products setup on the core banking application.
Key duties and responsibilities:
Manage and provide support to all application and database related issues.

In-charge of IS service desk ensuring timely resolutions of all issues being logged.

Maintain a Knowledge base of all known application issues and timely resolve them in collaboration with application vendors.

Define and document User Acceptance Test (UAT) case scenarios/ plan for application fixes in liaison with business function and ensure all application changes are change managed.

Fully Support the business with the application parameters maintenances adhering to the parameterization change process, Calenderer maintenance EOD/ EOMI EOY/SOD processing

Amend data anomalies resulting from system malfunction arid service requests upon necessary authorization and change management.

Provide guidance to the business functions in identification of needs and definition of requirements.

Provide support in Project management. Business case development, analysis design staged of system implementations.

Provide refresher training for application users to ensure issues related to system knowledge are minimized to maintain good customer experience at all times.

implement security standards(access controls, segregation of duties, usage and exception monitoring) on all applications and their related databases.

Ensure backup of all critical systems and files are properly tested and stored in the DR site and that the DR site is always ready to take over the production system in case of emergency.

Monitors and supports alternative delivery channels performance such as BREFF switch and ensure agreed upon uptime is achieved.
Competencies and Attributes
To perform the job successfully, an individual should demonstrate the following competencies;
Strong technical orientation

Ability to work well in a team environment

High level of energy' creativity, flexibility, enthusiasm, commitment, self-confidence and initiative

Accuracy, attention to detail and awareness of deadlines

A hard working sell-starter with initiative, able to set own priorities

Sharing: Contributes to a team, and recognizes and promotes the wider corporate picture

Ability to anticipate problems and proactively takes Measures to control or minimize them.
Qualifications, Skills and Experience
2+ experience within a technical support Environment, including Database administration Core banking applications and other software experience.

Proven ability to resolve problems efficiently and Effectively, experience programming in a database Query language will be an added advantage

Previous experience as a systems administration applications Support officer.

Ability to recognize competence level of the user And address each situation appropriately

Experience working in a heavy pressure environment preferred




Proven ability to Work creatively and analytically in a problem-solving environment

Proven success in contributing to team-oriented environment.

Proven ability to balance, prioritize and Organize multiple tasks

Excellent interpersonal, written and oral communication tasks

Fluency required in English
Job application procedure
All candidates who wish to apply are encouraged to send their applications with detailed CVs including present position and copies of relevant professional/academic certificates to: ug-jobs@fincaug.og