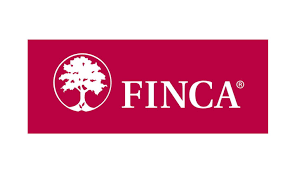 Vacancy title:
Chief Finance Officer
Jobs at:
Finca Uganda Limited
Deadline of this Job:
15th September 2017
Duty Station:
Kampala, Uganda
View this job from the main website
Job details:
FINCA Uganda Limited (MDI) is the first licensed micro finance deposit taking institution in Uganda, and part of a global network which serves over 1 £00,000 clients in 21 countries. FINCA Uganda currently otters loans, savings and money transfer services in Uganda. FINCA is one in the most competitive and dynamic microfinance markets in the world. FINCA is looking for a dynamic persons to join their team of professionals as the Chief Finance Officer. Details are highlighted as follows.
Job Title: Chief Finance Officer
Reports to: Executive Director
SUMMARY
The Chief Finance Officer (CFO) is a member of the senior management team. As senior manager in charge of the Finance and Administration Department, he/she is responsible for all aspects of the organizations financial systems and processes, plans and controls. The role is to implement, review and provide financial policies to FINCA Uganda in line with the accounting policies manual.
Key duties and responsibilities
Develop, review and implement the cash management policy and manage the liquidity of the company in line with the treasury management tool.

Liaise with external audit firm to facilitate annual and interim audits, respond to management letter comments and implement audit recommendations in line with the internal Audit manual.

Develop enforce. assess and redraft policies and procedures for efficient, effective controlled financial activities of the organization in line with the Accounting policies and procedures.

Coordinate the budgeting process and develop multi year budgets in liaison with other departmental heads in line with Accounting policies and procedures.

To oversee and supervise the procurement process that includes purchase and maintenance of all fixed assets that should be carried out in compliance with donor and FINCA policies.

To monitor the financial performance of FU against the approved revenue and expenditure estimates ' and advise management on budgetary control measures within agreed reporting deadlines

Carry out a survey of insurance policies and annually review all the insurance policies in line with the administrative procedures.

Supervising, training and developing, Finance and Administration staff

Accounting and financial reporting as well as carrying out financial analyses.

Tax planning, compliance and managing relationship with tax authorities.

Participation in general management of the organization.

Overseeing and supervising the procurement process.
Competencies and Attributes:
To perform the job successfully, an individual should demonstrate the following competencies:
Ethics and integrity

Strategy and Critical thinking

Communication, Persuasion and Collaboration
Qualifications, Skills at Experience
A Bachelors Degree in Commerce, Accounting, Finance or Business Administration

Membership to a Professional Accounting body like CPA or ACCA.

Masters Degree in Accounting and Finance or Business Administration will be an added advantage.

Candidate must have8 years relevant work experience, with a minimum ot two years as a Manager or Supervisor

Experience in micro-finance and/or commercial banking is highly desirable.
Job application procedure
All candidates who wish to apply are encouraged to send their applications with detailed CVs including present position and copies of relevant professional/academic certificates to: ug-jobs@fincaug.og