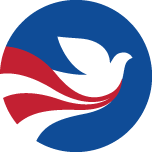 Vacancy title:
Coordinator-Team Leader
Jobs at:
Peace Corps
Deadline of this Job:
October 9, 2017 4:45pm
Duty Station:
Kampala, Uganda
View this job from the main website
Job details:
Peace Corps is an international autonomous agency of the US Government with operations in over 65 countries. It operates in Uganda by the invitation of the Government of Uganda. Peace Corps Uganda has Memorandum of Understanding (MoU) with Government Ministries that outline broad areas of agreement of cooperation regarding the work of Peace Corps Volunteers in Uganda. Volunteers are assigned to Government and non-governmental agencies and organizations, community based organizations, universities, colleges and schools who partner to enable Volunteers to provide capacity building in Education, Health and Community Agribusiness. Peace Corps also aims to build cultural understanding between Americans and Ugandans.
Feed the Future:
Feed the Future (FTF) is the United States Governments global hunger and food security initiative. it supports country-driven approaches to address the root causes of hunger and poverty and, for the long-term solutions to chronic food insecurity and under nutrition. Peace Corps is one of many implementing partners on the FTF initiative. - See https://www.peacecorpsgov/uganda for more details about Peace Corps Uganda.
Closing date: Monday. October 9, 2017 4:45pm
Position classification: Personal Services Contract, full-time, 40hrs/week.
Location: Peace Corps Uganda (PCUG) Office, Kololo Kampala
This is a local hire position and applicants must be legally able to work in Uganda.
For more details about this position and how to apply, please refer to the website https://www.peacecorps.gov/uganda/contracts/
Job application procedure
Only Electronic Submissions will be accepted. Please submit a Word formatted letter of interest, resume, names and contact information for three references to: applications@ug.peacecorps.gov . Only successful applicants will be contacted.