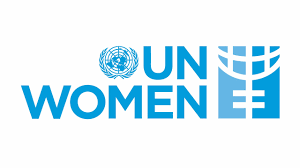 Vacancy title:
Driver
Jobs at:
UN Women
Deadline of this Job:
6thOctober 2017
Duty Station:
Adjumani, Uganda
View this job from the main website
Job details:
UN Women, grounded in the vision of equality enshrined in the Charter of the United Nations, works for the elimination of discrimination against women and girls; the empowerment of women; and the achievement of equality between women and men as partners and beneficiaries of development, human rights, humanitarian action and peace and security.
Under the guidance and direction of the Programme Manager based in Adjumani and with technical reporting to the senior driver based at the Country Office, the Driver provides reliable and safe driving services to the UN Women Staff and other high-ranking UN officials and visitors ensuring the highest standards of discretion and integrity, sense of responsibility, and excellent knowledge of protocol and security issues. The Driver also demonstrates a client-oriented approach, courtesy, confidentiality, tact and ability to work with people of different national and cultural backgrounds. The Driver will provide basic administrative and clerical support to the UN Women Country Office (CO) and field offices and will also be required to provide driving services to the Operations and Programme Staff in the Country Office, consultants and experts and UN Staff on mission.
lt is against this background that UN Women Uganda Country Office seeks to hire a qualified and committed person for a position of Driver to support Programme implementation in Uganda.
Title: Driver
Grade; Adjumani
Deadline: 6thOctober 2017
Language required: English
Type of Contract: Service Contract
Initial Duration: 1 Year
Job application procedure
Interested applicants can visit our careers page below and submit applications based on the detail instructions provided on—line.
https://jobs.undp.org/cj_view_job.cfm?cur_job_id=74779
Please note that only shortlisted candidates will be contacted.
UN Women is an equal opportunity employer. Qualified women and men are highly encouraged to apply.