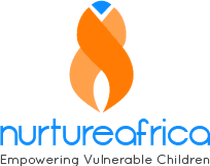 Vacancy title:
Executive Assistant
Jobs at:
Nurture Africa
Deadline of this Job:
2nd October 2017
Duty Station:
Kampala, Uganda
View this job from the main website
Job details:
Nurture Africa (formally A-Z children's Charity) is an innovative. community based international NGO operating in 3 districts in Uganda and provides health care, education and sustainable livelihoods to vulnerable children and their families, For more information please go to www.nurtureafrica.ie
JOB TITLE: Executive Assistant
Report to: Chief Executive Officer
Duties and Responsibilities
The Executive Assistant is responsible for the successful management of the Nurture Africa office, ensuring all meetings and documents are in order and any responsibilities delegated by the CEO are carried out efficiently. One should have office management experience or skills in minute taking. filing and typing, excellence in Microsoft word and experience is researching on the internet. minute taking and tiling, demonstrate a willingness to be flexible, versatile and/or tolerant in a changing work environment while maintaining effectiveness and efficiency.
Job application procedure
To apply please send a one page document outlining how you are passionate. committed honest and suitable tor the role. CVs are not required. Please send to: brian@nurtureafrica.ie
Deadline: 2nd October 2017