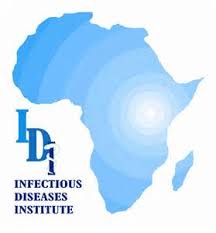 Vacancy title:
HR Management Information System Specialist
Jobs at:
Infectious Diseases Institute
Deadline of this Job:
Friday 6th October, 2017 at 5:00PM
Duty Station:
Kampala, Uganda
View this job from the main website
Job details:
Background:
The Infectious Diseases institute (IDI) is a Ugandan not-for-profit organisation whose mission is to strengthen health systems in Africa, with a strong emphasis on infectious diseases, through research and capacity development. Established within Makerere University, the Institute began life in 2002 and currently has five operational areas through which it works to achieve its mission: Prevention, Care and Treatment, Training, Research, and Outreach programmes. With support from various partners, IDI is currently implementing a number of Projects across the Country and employing a total staff force of 1,200 employees.
in order to meet the ever growing human resource needs and deliver the people agenda, there has been a restructuring of the Human Resource Function within the institute resulting in the creation of new positions. IDI therefore wishes to recruit competent and highly motivated individuals with a keen interest in human resource management and development to loin its vibrant Human Resource Team in the newly created positions of Human Resource Management information Systems Specialist.
HR Management Information System Specialist
Role Definition:
To develop and implement strategies for installation and use oi modern Human Resource Management information systems that enable easy access and fast retrieval of human resource information for an effective and efficient HR service delivery,
Reports to: HR information Systems & Reward Manager.
Key Result Areas
Develop an annual work plan for the HRMIS function that feeds into the overall Human Resource annual work plan in line with the overall HR planning cycle.




Conduct an audit of the human resource management information system at IDI (both soft and manual), identify gaps, propose and implement remedial interventions for an effective and efficient HRMIS.




Develop and monitor the implementation of HRMIS guidelines and standard operating procedures (SOPs) that enable easy storage and fast retrieval of information across all HR functions




Lead the automation of all IDI's Human Resource core functions including web based access in line with the IDI's strategic human resource improvement plan.




Manage the HR Management Information System and ensure timely input of data and fast retrieval of information.




Troubleshoot the performance of the automated HR functions and work closely with developers to continuously improve the HRMIS.




Develop and monitor the HR Metrics and collect all information necessary to track the Human Resource performance indicators as well as contribute to discussions on future systems improvement.




Generate reports using the HRM/S and analyse data to inform human resource improvements in a number of HR core functions




Develop strategies for effectively managing the IDI staff Leave management system




Provide technical support to the payroll management process and ensure that the final payroll is submitted to the Accounts section by the 20th day of every month.




Provide training to the HR team and to all staff with regard to the access and use of the HRMIS.
Person Specifications
An Advanced Degree in Human Resource Management, industrial! Organizational Psychology, Business Psychology, or any other field related to compensation & benefits management




A Bachelors degree in a Human Resource Management, Industrial Organizational Psychology plus a Post Graduate qualification in a similar field with good experience in managing Human Resource Management information Systems may be considered.




At least 5 years' proven experience in Human Resource Management Information Systems including payroll management




Ability to diligently manage a payroll of over 1,000 on multiple projects




Computer literate with excellent IT skills




Adequate knowledge of current labour laws




Very innovative and able to propose.




Ability to keep and maintain confidentiality of data and departmental security at all times.
Job application procedure
interested and suitable candidates should send their application cover letter, CVs (with 2 professional referees) and copies of their academic credentials to:
The Senior Human Resource Manager
Infectious Diseases institute,
P.0. Box 22418, Kampala, Uganda
Email: hr@idi.co.ug
Submission Deadline: Friday 6th October, 2017 at 5:00PM
We regret that only shortlisted candidates will be contacted. DII is an equal employment opportunity organization and is nondiscriminatory. IDI does not charge a recruitment fee or any other fees at any stage of the recruitment process. Lobbying will automatically lead to disqualification