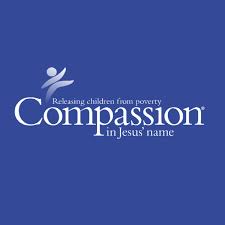 Vacancy title:
Monitoring and Evaluation Specialist
Jobs at:
Compassion International
Deadline of this Job:
29th September 2017 at 5:00pm
Duty Station:
Kampala, Uganda
View this job from the main website
Job details:
Compassion International is an evangelical Christ-centered, Church based and Child focused Development NGO that for over sixty years has existed as an advocate for children, to release them from poverty and enable them to become responsible and fulfilled Christian ADULTS. We seek to recruit an individual for the position of Monitoring and Evaluation Specialist.
The Position reports to the Manager of Business Support.
Job Summary
The Monitoring and Evaluation Specialist provides monitoring and evaluation to partnership and program data to conduct analysis, identify trends, formulate reports and make recommendations based on findings. The specialist provides general knowledge in measurement and analysis of program activities and outputs as well as baseline/needs assessments.
Core Duties and Responsibilities
Maintains a personal relationship with Jesus Christ. ls a consistent witness for Jesus Christ, maintains a courteous, Christ-like attitude in dealing with people within and outside of Compassion, and faithfully upholds Compassions ministry in prayer.




Acts as an advocate for children — raising the awareness of the needs, neglect, nurture, and potential of children in poverty and challenging and enabling those within one's influence to greater involvement and effectiveness on behalf of children.




Supports overall holistic child development and provides ongoing subject matter expertise in using high quality data to measure program inputs, outputs. outcomes Aids partnership facilitators, program support team and church partners by providing coaching and knowledge within monitoring and evaluation. Stays current in field of expertise including industry standards, national policies and best practices,




Utilizes multiple tools and instruments that enable the partners and the program team to conduct empirical assessment through baseline surveys at the onset of partnerships and use the similar instruments to keep track of progress through generation of monitoring and evaluation reports, analysis high quality




Evaluates general partner to standards, procedures, and policies to monitor program quality, Works with partnership facilitators and the program support team to provide information on intervention milestones realization, financial report status, child development milestone monitoring, partner maturity progress and such other programmatic aspects that would lead to the realization of partnership outcomes.




Monitors partnership dashboards to track critical program dimensions and performance and enables the National Office to see meaningful improvements or decline in performance. Conducts simple analysis and interpretation of dashboard metrics movement and makes recommendations to the partnership facilitator.




Is responsible for budgeting and planning for baseline surveys and other monitoring and evaluation activities in the National office.




May provide expertise to other professionals and support staff in the monitoring and evaluation discipline.
Education and Experience:
Bachelor's degree in any related discipline plus a post Graduate Diploma in Monitoring and Evaluation from a recognized institution.




Three years' experience in monitoring and evaluation at intermediary level.
Core competencies:
Strong understanding of holistic child development Effective communication & collaboration skills Data analysis and visualization skills, including advanced Microsoft Excel, Tableau, having Salesforce is an added advantage




Understanding of high quality data and the importance of strong data collection & interpretation principals Strong critical thinking




Ability to drive with a valid driving permit will be an added advantage
Job application procedure
Please hand deliver or post your application together with a current copy of your curriculum vitae, photocopy of academic documents, three referees and a letter from your local church signed by your Reverend/Pastor to:
The Senior Human Resource Business Partner.
Compassion International Luganda,
Plot 8A3, Baskerville Avenue, Kololo.
P.O. Box 8936, Kampala.
Deadline
Friday 29th September 2017 at 5:00pm (Closing Date).
WE APPRECIATE ALL OF YOU FOR YOUR INTEREST TO SERVE AT COMPASSION INTERNATIONAL UGANDA BUT WE WISH TO INFORM YOU THAT ONLY SHORTLISTED CANDIDATES SHALL BE CONTACTED FOR FURTHER ENGAGEMENT.