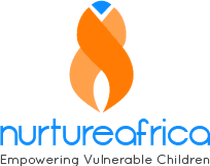 Vacancy title:
Pharmacy Technician
Jobs at:
Nurture Africa
Deadline of this Job:
2nd October 2017
Duty Station:
Kampala, Uganda
View this job from the main website
Job details:
Nurture Africa (formally A-Z children's Charity) is an innovative. community based international NGO operating in 3 districts in Uganda and provides health care, education and sustainable livelihoods to vulnerable children and their families, For more information please go to www.nurtureafrica.ie
JOB TITLE 4: Pharmacy Technician
Reports to: to charge Pharmacy
Roles and Responsibilities
Dispense prescribed drugs to all HIV, PHC, ANC patients, coordinating the staff in the department and its operations including overseeing the drugs store, read, verify prescriptions. and dispense drugs to patients according to weight, and body surface area in line with MOH medical treatment guidelines, ability to Educate and counsel patients, Plan, forecast and order drugs, maintain accurate records for the drugs ordered and dispensed, and account for all drugs handled in the pharmacy in line with the MoH guidelines.
Job application procedure
Applicants should send their applications to; jobs@nurtureafrica.ug
Deadline 2nd October 2017