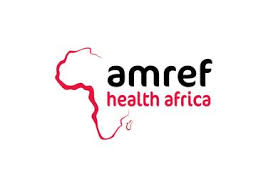 Vacancy title:
Project Director
Jobs at:
AMREF Health Africa
Deadline of this Job:
6th October 2017
Duty Station:
Kampala, Uganda
View this job from the main website
Job details:
AMREF Health Africa is an international African organization founded in Kenya in 1957. Our Headquarters are in Nairobi with major programmes in Ethiopia, Kenya, South Sudan, Tanzania and Uganda, and two regional nubs in Southern and Western Africa based in South Africa and Senegal Respectively. Working with and through African communities, health systems and governments, Amref Health Africa aims to close the gap that prevents people from accessing their basic right to health. Amref Health Africa is committed to improving the health of people in Africa by partnering with and empowering communities. Our Vision is Lasting Health Change in Africa.
About Project:
The CDC-funded project Accelerating Epidemic Control in Fort Portal Region in the Republic of Uganda under the President's Emergency Plan for AIDS Relief (PEPFAR) seeks to support implementation and acceleration of comprehensive HIV prevention, care, and treatment programs for HIV/AIDS epidemic control. It will entail implementation of targeted combination prevention HIV services including HIV Counseling and Testing to key and priority populations; HIV care and treatment; TB/HIV prevention, diagnosis, and treatment; elimination of Mother-to-Child Transmission (eMTCT); Voluntary Medical Male Circumcision (VMMC); services for orphans and vulnerable children (OVC); and associated laboratory and strategic information (SI) services through a health systems strengthening approach. Additionally, the successful applicant will work closely with the Ministry of Health (MOH) to strengthen the technical capacity of Regional Performance Monitoring Teams (RPMTS) and District Health Teams (DHTs) for an effective public health decentralized HIV/AIDS response. Expected outcomes include improved access, coverage and quality of HIV services ensuring 90% of people living with HIV (PLHIV) know their status; 90% of people diagnosed with HIV infection receive antiretroviral therapy (ART); and 90% of those on treatment are virally suppressed.
Job Summary: The Project Director is primarily responsible for all aspects of the project, in the areas of management, leadership and governance; HIV clinical service delivery; strategic guidance and facilitating collaboration with USG stakeholders, governments, and institutions. The Project Director leads HIV Prevention, Care, Treatment and Support project; and provides technical oversight, strategic leadership, and builds the capacity of district key actors in all technical aspects of program service delivery. The incumbent will directly report to the Country Director; and take responsibility for project design, operational plan development, quality assurance, networking and Liaoning with key stakeholders in day to day implementation of HIV prevention, Care and Treatment service delivery.
Qualifications, Skills and Experience:
The applicant must hold an advanced degree in Public Health, Epidemiology, Pediatric Health, International Development or other relevant field; a Medical degree is highly desired

A minimum of ten years of experience in managing and providing technical oversight to clinical and prevention programs, particularly in the area of HIV/AIDS care and treatment, TB, eMTCT, key population targeted HCT and Biomedical prevention. .

Previous exposure and experience in managing, designing and implementing HIV/AIDS treatment, care and support programs; targeted HCT for key population, and biomedical prevention.

Experience working with both Ministry of Health (MOH) and CSOs to plan and implement HIV care and treatment activities

Ability to develop and adhere to high-level budgets of up to several million dollars encompassing multiple program areas spread across large geographies

Proven practical experience in project design, operational plan preparation, implementation, and management of HIV public health/international development programs funded by CDC.

Prior experience managing 20 or more professionals while representing a range of technical expertise and working in multiple locations across a large geographic area

Experience working on CDC, PEPFAR, and/or other donor-funded HIV/AIDS, treatment, care and support projects or programs

Proven track record in international development project management, including: strategic planning/visioning/leadership, work-planning, donor relations, contract compliance, financial management, personnel management and results monitoring

Hands on experience on direct supervision (coaching and mentorship) and performance evaluation of professional and support staff.

Must be able to travel within the region and be available for occasional international travel to participate in global or regional conferences and/or meetings as requested

Advanced Word, Excel and PowerPoint experience

Fluency in speaking, reading and writing in English is required.
Job application procedure
All candidates are encouraged to send an updated CV including three professional referees and cover letter addressed to the Human Resources Manager, Amref Health Africa in Uganda via Email to: jobs.amrefuganda@amref.org . Emails should not exceed 2MB.