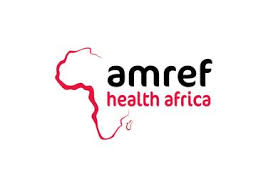 Vacancy title:
Project Manager
Jobs at:
AMREF Health Africa
Deadline of this Job:
6th October 2017
Duty Station:
Kampala, Uganda
View this job from the main website
Job details:
AMREF Health Africa is an international African organization founded in Kenya in 1957. Our Headquarters are in Nairobi with major programmes in Ethiopia, Kenya, South Sudan, Tanzania and Uganda, and two regional nubs in Southern and Western Africa based in South Africa and Senegal Respectively. Working with and through African communities, health systems and governments, Amref Health Africa aims to close the gap that prevents people from accessing their basic right to health. Amref Health Africa is committed to improving the health of people in Africa by partnering with and empowering communities. Our Vision is Lasting Health Change in Africa.
About Project:
The CDC-funded project Accelerating Epidemic Control in Fort Portal Region in the Republic of Uganda under the President's Emergency Plan for AIDS Relief (PEPFAR) seeks to support implementation and acceleration of comprehensive HIV prevention, care, and treatment programs for HIV/AIDS epidemic control. It will entail implementation of targeted combination prevention HIV services including HIV Counseling and Testing to key and priority populations; HIV care and treatment; TB/HIV prevention, diagnosis, and treatment; elimination of Mother-to-Child Transmission (eMTCT); Voluntary Medical Male Circumcision (VMMC); services for orphans and vulnerable children (OVC); and associated laboratory and strategic information (SI) services through a health systems strengthening approach. Additionally, the successful applicant will work closely with the Ministry of Health (MOH) to strengthen the technical capacity of Regional Performance Monitoring Teams (RPMTS) and District Health Teams (DHTs) for an effective public health decentralized HIV/AIDS response. Expected outcomes include improved access, coverage and quality of HIV services ensuring 90% of people living with HIV (PLHIV) know their status; 90% of people diagnosed with HIV infection receive antiretroviral therapy (ART); and 90% of those on treatment are virally suppressed.
Job Summary: The Project Manager will provide strategic oversight in the implementation of high quality HIV and AIDS programming through the provision of technical guidance and capacity building of Amref Health Africa staff and local implementing organizations. The Project Manager will also build strategic partnerships with stakeholders in the HIV/AIDS sector, including donors. Additionally, the Project Manager will support and participate in activities to contribute to country program growth in the Health sector and specifically in HIV/AIDS. This position will ensure the technical and methodological soundness of activities and, in collaboration with the project team and partners, support the design of service delivery strategies, based on sound and current scientific evidence.
Qualifications, Skills and Experience:
The ideal candidate must hold a medical degree and/or a master's degree in Public Health or other clinical discipline.

At least five years of professional experience working in a management position in HIV/AIDS prevention, care & treatment programs.

Previous experience in managing, designing and implementing HIV/AIDS treatment, care and support programs; targeted HCT for key population, and biomedical prevention.

Prior experience in working on CDC, PEPFAR, and/or other donor-funded HIV/AIDS, treatment, care and support projects or programs.

Hands-on knowledge and skills in designing, planning, implementing and monitoring PMTCT, ART including Pediatric care, and TB/HIV programs.

Hands-on experience in working with health systems at the district level.

Computer literacy i.e. Good working knowledge of Microsoft office programs including MS Excel, MS Word and MS Power Point.

Extensive knowledge and understanding of current issues and developments in the field of HIV/AIDS and especially PMTCT, ART and HCT.

Good training skills

Strong skills in leadership, teamwork and networking. Good verbal communication and writing skills.

Willingness to work and travel in rural settings in Uganda

Fluency in speaking, reading and writing in English is required.
Job application procedure
All candidates are encouraged to send an updated CV including three professional referees and cover letter addressed to the Human Resources Manager, Amref Health Africa in Uganda via Email to: jobs.amrefuganda@amref.org . Emails should not exceed 2MB