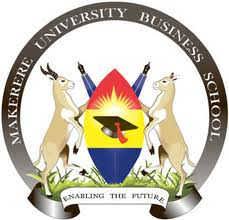 Vacancy title:
School Registrar
Jobs at:
Makerere University Business School (MUBS)
Deadline of this Job:
not later than October 06, 2017
Duty Station:
Kampala, Uganda
View this job from the main website
Job details:
Makerere University Business School (MUBS) is a Public tertiary institute affiliated to Makerere University with the mandate to provide business and management education in the country. MUBS seeks to attract and retain talented individuals in a positive, diverse, healthy and sate work environment.
Applications are invited from suitably qualified Ugandans to fill the positions of School Bursar, School Registrar, Director, Quality Assurance and Dean of Students at Makerere University Business School.
Position: School Registrar
Salary Scale: M3
Reports to: Principal
POST PROFILE FOR THE POSITION
The School Registrar shall provide leadership to the Office of the School Registrar and support the Principal in the administration and organisation of Undergraduate, Postgraduate studies, examinations and research.
Key Duties and Responsibilities
Supervise and provide leadership to the office of the School Registrar's, including admissions, registration, examinations, and issuing of transcripts and certificates




Provide Secretariat to the Academic Board and all committees of the Academic Board;




Plan, supervise, monitor and review the departmental strategic, budget, procurement and start development plans tor the Office of the School Registrar.




Liaise with the Deputy Principal and Deans of Faculties to plan and advise on different academic programmes, projects and student enrolment.




Coordinate the implementation oi all academic policies and procedure approved by Council.




Direct the sate custody of all documents and data relating to admissions, examinations and academic results.




Coordinate timely preparation, setting and marking of examinations; and making arrangements to source external examiners.




Manage the maintenance and development of the student records system




involves providing oversight to the implementation and development oi technical and operational systems tor managing student enrollment, matriculation, registration, assessment, progress and graduation.




Ensure the provision of relevant, accurate and detailed student data, to support a wide variety of academic and administrative processes, including monitoring procedures, internal and external reporting requirements;




Manage the accreditation of the School academic programmes by the National Council tor Higher Education (NCHE).




Liaise with the Faculties to develop and coordinate the School Academic Calendar and timetables




Liaise with the Deputy Principal and the Public Relations & Promotions Office to handle advertisement of and publicity tor all academic activities in the School;




Coordinate the School graduation and other academic-related ceremonies




Will be Secretary to the School Alumni Association




Plan, supervise, develop, monitor and evaluate the Human Resources in the School Registrars Office.




Serve as Returning Officer tor elections of academic leaders in the School as guided by the Universities and Other Tertiary Institutions Act 2001 (as amended).




Any other duties as may be assigned by Principal from time to time
KEY OUTPUTS
Admissions carried out.




Academic policies and procedures implemented.




Time tables for lectures and exams prepared'




Documents and data relating to admissions, examinations and academic results stored well.




Examinations time tabled, marked and results released.




External Examiners appointed and external marking of exams done.




Academic Board meetings convened and business considered.




Graduation ceremonies arranged.




Staff in the School Registrars Oflice appraised.




Programmes accredited.




External Examiners appointed.




Election of academic leaders conducted.
Desirable Attributes
Strong leadership, interpersonal and communication skills;




Excellent Communication skills;




Unquestionable integrity and good managerial skills;




Proficiency in computer applications.




Good knowledge of the operations oi the higher education sector in Uganda.
Personal Specifications
An Honours Bachelor Degree from a recognised Universityl Institution;




A Master's Degree in Educational Management/Administration,




Business Administration or Law from a recognised University/ Institution;




A PhD or Post Doctorate in a related field shall be an added advantage;




At least ten (10) years' working experience, five (5) of which must be at the level of Deputy Academic Registrar or an equivalent position in a reputable institution of higher learning.




Must be a citizen of Uganda aged between 35 and 55 years.
Tenure of Appointment
A five (5) year contract, renewable once, subject to satisfactory performance.
Job application procedure
Interested and qualitied persons are invited to submit three (3) copies of their application together with the following:
A detailed and current Curriculum Vitae.




Names and addresses of three referees It Academic and 2 Professional) who should be advised to send reference letters direct to the Secretary, Appointments Board under confidential cover, plus their postal, telephone and email addresses. Applicants are requested to ensure that at least two (2) of the three refer are not be sent at this stage.




Copies of the candidate's birth certificate and relevant Passport pages.
Applicants already in service should route their applications through their Heads of Department. Sealed applications marked "CONFIDENTIAL" and bearing the title of the post in the right hand corner of the envelope must be to reach the Secretary, MUBS Appointments Board, at the address indicated below, not later than October 06, 2017.
THE SECRETARY, APPOINTMENTS BOARD
MAKERERE UNIVERSITY BUSINESS SCHOOL
PLOT 21 A, PORTBELL ROAD
P.O. BOX 1337
KAMPALA - UGANDA
For more information:
Visit our website: www.mubs.ac.ug
Email: schsecretary@mubs.ac.ug (electronic applications can be sent to this email)
Tel: 0414 338130