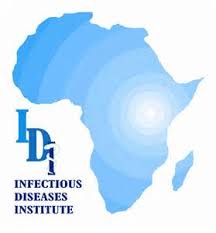 Vacancy title:
Security Team Lead
Jobs at:
Infectious Disease Institute ( IDI )
Deadline of this Job:
not later than 29th September 2017
Duty Station:
Kampala, Uganda
View this job from the main website
Job details:
Background:
The mission of the infectious Diseases Institute (IDI) is to build capacity of health systems in Africa for the delivery of sustainable, high quality care and prevention of HIV/AIDS and related infectious diseases through training, research, and advanced clinical services. IDI has five operational areas through which it works to achieve its mission: Prevention, Care and Treatment; Training, Research and Laboratory services (provided through a partnership with the Makerere University John Hopkins University Core Lab) and Outreach programmes. in order to achieve the above, IDI seeks to recruit a highly motivated, results oriented and dynamic candidates for the post below;
Title: Security Team Lead
Vacancy Code: STLX1
Position Summary
Leading the Security Section to certify a smooth operation while taking an active role in providing protection, safety, and security for Patients, employees and the physical property/Facility according to the standards of the IDI policy.
Key responsibilities
Lead and direct the Security team and contract security services (when applicable) to ensure the smooth operation of Security functions.

Cover shift duties of a security officer on a daily basis; maintain professional internal/external IDI service

ln liaison with the External security group, ensures efficient deployment of guards on a 24-hour surveillance

Monitor performance of the Security Section, prepare performance evaluations and report findings to the Operations Manager.

Train /guide staff on Security, Fire, Life and Safety, OH&S and violence in the workplace.

Monitor work hours and scheduling of Security Guards while adhering to budgeted labour costs based on lDl funding and work volumes.

Participate in recruitment, selection, training and performance management of all Security guards, act as a resource to associates.

Prepare Security Department bi-weekly schedules.

Ensure accurate reports are prepared at the end of each shift including daily log book entries, incident reports, fire alarm and medical reports.

Respond to complaints from staff, patients and guards when called upon and conduct necessary investigations.

Make recommendations to the Operations Manager on how various aspects of IDI security and safety can be improved and encourage same from all security guards. Keep the Operations Manager apprised of all activities by guards and others that are not consistent with the IDI rules, goals and policies of the institute.

Maintain on-going communications with the Uganda Police Force, and any other security agencies and assist with special security arrangements for VIP visits when requested.

Participate in chairing quarterly Security meetings.

Reports maintenance and housekeeping problems to department Engineering team lead of the institute.

Performs other job-related duties and special projects as assigned
Qualifications and Technical Experience
Minimum of an Ordinary Diploma in any relevant field from a recognized institution.

Basic Security Training (BST) is required in this position.

Advanced Security Training (AST) is considered an asset.

Candidate must have a minimum of 5 years of previous experience in Security or Safety Officer Position.

Valid Level 2 or3 Occupational First Aid Certificate is an added advantage.

Knowledge of Criminal Code and municipal by-laws is considered an asset.

Demonstrated leadership experience and organizational skills with an excellent eye for detail is a must.

Able to demonstrate excellent interpersonal skills, Conflict resolution skills and Observational skills.

Research and investigative skills and possesses sound decision making abilities.

Remain "on-call" 24 hours per day, 7 days per week (excluding annual leave) and respond to all pertinent calls from an on-duty Security Officer, Manager or Senior Staff Member. Typing/Basic Computer skills (MS Word, Outlook)

At least class A" Valid Driving/Riding permit
Job application procedure
IDI will offer a competitive remuneration package to the successful candidate. Candidates that have relevant experience, know that they meet the above criteria and have what it takes to excel in the above position, please send their CVs, which should include details of email address (it any), present position, current remuneration, Certificate/ testimonials and address of three (3) Referees plus telephone contact to the stipulated email address not later than 29th September 2017 (Email your application and CV to hr@idi.co.ug and let's save the environment).
Key Notes:
IDI is an equal opportunity employer and does not charge a recruitment lee or any other fees at any stage of the recruitment process

Make sure that your application letter, CV and certificates are attached as one document Indicate the Vacancy code as the subject for your email

Only shortlisted candidates will be contacted Any form of canvassing will lead to automatic disqualification.
The Senior Human Resource Manager
infectious Diseases Institute — IDI Knowledge Centre, Makarere
University Main Campus
college of Health Sciences, Makerere University
P.O. Box 22418, Kampala. Uganda