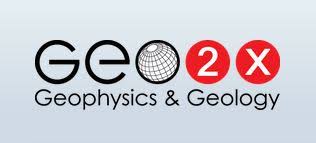 Vacancy title:
Seismic QC
Jobs
at:
GEO2X
Deadline of this Job:
17 September 2017
Duty Station:
Kampala, Uganda
View this job from the main website
Job details:
TOTAL E&P has contracted Geo2X S.A., Switzerland to conduct Geophysical Investigations for the Well Pads and Flow lines in Bulisa region, The specific methods that shall be applied will be as follows:
High resolution seismic reflection

Shallow Seismic retraction & Multi-channel Analysis of Surface Waves (MASW)

Electrical Resistivity Tomography (ERT)

Shallow Ground Electro Magnetics

Geological mapping and Fault Characterization
We are looking for applicants who have experience of working on High Resolution Near Surfce Geophysical Investigation projects and with in-depth knowledge of TOTAL E&P (or Similar) stringent HSEC management processes along with specific knowledge of working with the above methods.
Further to the above, our requirements regarding personnel will be as follows:
Title: Seismic QC -5 years experience
Experienced with high resolution seismic data QC. Familiar with Promax seismic QC sofiware.
Job application procedure
Applications in PDF format should be emailed to: pc@geo2x.com by 17 September 2017