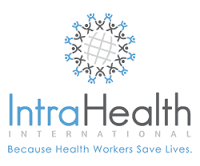 Vacancy title:
Senior Advisor, Pre-Service Education
Jobs at:
IntraHealth
Deadline of this Job:
Friday 6th October 2017.
Duty Station:
Kampala, Uganda
View this job from the main website
Job details:
POST: Senior Advisor, Pre-Service Education
BACKGROUND
The purpose of the Strengthening Human Resources tor Health (SHRH) project is to strengthen the capacities of central ministries, districts, health professional councils, PNFP and health training institutions to effectively and efficiently plan, manage and utilize the health workforce; and strengthen systems for sustained health worker performance to improve health outcomes for the people of Uganda.
PRIMARY RESPONSIBILITIES:
The Sr. Advisor Pre-Service Education (PSE) will provide technical assistance to strengthen pre-service training in Uganda. The Sr. Advisor PSE's responsibilities shall include planning, coordination, and technical direction and oversight of all PSE project activities for health. S/he will provide strategic guidance, vision and leadership to all PSE aspects of the program working closely with the MOH, MOES and all key GOE stakeholders in Uganda. S/he will work closely with the Chief of Party (COP) and Deputy Chief of Party (DCOP) on all reports, documentation and deliverables required by the donor, the United States Agency for international Development (USAID). S/he will travel within Uganda to program sites and participate in conferences and/or meetings, as needed. The Sr. Advisor PSE will report to the DCOP.
ESSENTIAL FUNCTIONS:
The Sr. Advisor Pre-Service Education will manage and supervise activities related to the following.
Provide senior technical leadership in rationalizing health worker production to be responsive to the service delivery needs of Uganda




Provide senior technical leadership in developing training and innovative strategies to increase the supply and availability of various cadres of health works and to ensure their sustainable replacement and retention, in response to the needs of the sector




Serve as a key member on the Project Leadership Team (PLT) as one of the key senior technical staff members.




Ensure educational and training programs are appropriately aligned with the job expectations of the target cadres and the needs of the persons who will be trained.




Provide technical assistance on standardizing training curricula.




Create or modify instructional plans and materials as needed to establish practical, simple, instructionally sound, focused training approaches that can be replicated in existing conditions.




Develop strategies for strengthening practicum sites, mentors, and tutors and building local capacity.




Prepare trainers to deliver and manage trainings.




Participate in the development of all PSE aspects of annual work plans, monitoring and evaluation plans, and budgets according to USAID requirements.




Oversee the collection of information and the documentation of progress towards results for all PSE project activities in partnership with all key stakeholders and the COP.




identify short-term technical assistance PSE needs; develop scopes of work, .and arrange for contracting and fielding of qualified international and local consultants as needed.
EDUCATION / EXPERIENCE REQUIREMENTS
Masters degree in Education, Public Health Education/Behavior Change or related areas




At least 8 years of relevant clinical, and training and learning experience.




Experience providing technical leadership in the implementation of PSE programs, preferably for health cadres in Uganda.
CUMPETENCIES:
innovation




Accountability




Service Excellence




Client relationship management




Effective Communication




Strategic Thinking
Job application procedure
Applications are invited from suitably qualified Ugandans to fill the following vacant post. To apply, submit CV, USAID 1420 form (contractor employee biographical data sheet) and three references. See full job descriptions and submit application online by searching for the position at ' http://www.intrahealth.org/section/careers. Deadline tor submission is Friday 6th October 2017.