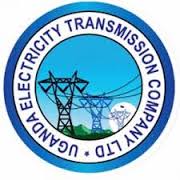 Vacancy title:
Senior Procurement Officer
Jobs at:
Uganda Electricity Transmission Company Limited ( UETCL )
Deadline of this Job:
Tuesday 10thOctober, 2017
Duty Station:
Kampala, Uganda
View this job from the main website
Job details:
A Brief on the Company
Uganda Electricity Transmission Company Limited ( UETCL ) is responsible for bulk purchase of electricity from the generating companies and selling the electricity in bulk to the distribution companies throughout Uganda. UETCL is also responsible for all exports and imports of electricity to Uganda.
Our Vision is: "Electricity Transmission for Sustainable Regional Development."
Our Mission is: "To buy, transmit and sell quality bulk power." UETCL seeks suitably qualified Ugandans to immediately fill vacancy of:
Post: Senior Procurement Officer (Project)
Background
ln an effort to provide sustainable power supply to meet the continued socioeconomic development of the country the Government of Uganda has sought financing support for several projects which is part of its transmission system development master plan and primarily consists of the construction of several transmission lines (220 kV and 132 kv) for a combined total length of close to 1000 km. The projects will also finance appropriate consultancies, technical assistance including capacity building.
The position located at Company Head Office, will entail that the successful applicant who will handle mainly procurements for the Projects Implementation Department reports to the Principal Procurement officer.
Purpose
The purpose of the position is to liaise with the Projects implementation Department in the preparation and update of procurement plans in line with the requisite project implementation plans; to ensure proper procurement documents filing in line with the requisite financiers' standards and requirements.
The holder provides management and other stakeholders with regular reports on the ongoing procurement activities, and manages suppliers' and contractors' database to achieve competitive cost, quality and delivery performance.
TERMS OF EMPLOYMENT AND REMUNERATION
Appointment is on three (3) year contract renewable based on performance.

Attractive remuneration package that is competitive
Job application procedure
interested persons should send their applications enclosing photocopies of academic qualifications certificates along with their curriculum vitae indicating contact postal address, daytime contact telephone, or fax or e-mail and giving three referees to:
The Manager,
Human Resource and Administration
Uganda Electricity Transmission Company Limited
P.0. Box 7625 KAMPALA