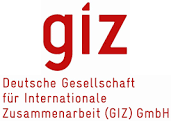 Vacancy title:
Senior Project Officer
Jobs at:
GIZ
Deadline of this Job:
not later than 30th September 2017
Duty Station:
Entebbe- Uganda
View this job from the main website
Job details:
Title: SENIOR PROJECT OFFICER
Reports to . Head of Programmo
Job Location: Entebbe- Uganda
Duration: 15 October 2017 to 28 February 2019
The GIZ Enhancing Climate Services tor infrastructure Investments -lCSl) is looking for a regional staff to work as a Senior Project Officer. The project "Enhancing Climate Services ior infrastructure investments-CSl" is a global project which aims to contribute to using weather and climate services in the process oi infrastructure investment planning and risk assessment. The project works in Brazil, Costa Rica, Viet Nam and the countries of the Nile Basin initiative (NBl), supported by GiZ (Deutsche Gesellschaft fur lnternationale Zusammenarbeit GmbH), The project also closely cooperates with the German Weather Sen/ice (DWD), the World Federation of Engineering Organization (WFEO) and Engineers Canada.
in the Nile Basin, activities are coordinated by the NBl Secretariat and are divided into four activity areas: (a) the improvement of hydrological monitoring and forecasting as a basis for climate service provision; (b) integration of climate services into investment planning procedures and political decision making; (c) climate risk assessments (considering climate change) in infrastructure projects; and (d) the international exchange of experiences and knowledge management.
Areas of Responsibility
The Senior Project Officer will support the NBI's activities coordinated by the Nile-Sec Office in Entebbe, Uganda in the frame of the CSI project, regarding technical and operational' support, process planning, project implementation as well as monitoring and evaluation of results achieved by the project. Besides the NBI level support in Uganda, the Senior Officer will exchange with project" components executed by the international counterparts in line with the projects objectives and indicators,
Main Tasks
Technical advisory of the CSI Project Management at NBI which includes NBI's Nile-SEC, GIZ and other partners to be defined at the beginning of the project:
Technical support to the processes of prioritization and implementation of project activities;

Support the management and coordination of project activities;

Technical support for the selection processes and execution of pilot projects in the Nile River Basin;- Elaboration of terms of reference tor contracting consultancies;

Technical, administrative and financial follow-up of contracted activities and quality control, as well as reporting;

Support in the dissemination of results and support the up-scaling of best practices;

institutional coordination with various national, international and other partner institutions;

Support to the management of actors involved in the project management and implementation processes; Secretariat of the CSI Project Management at the NBl: Organization and reporting of meetings, workshops and events;

Elaboration of inputs for annual semi-annual project progress reports;

Elaboration of presentation and communication materials in coordination with national and international partners;
Qualification and Experiences .
Degree in Engineering (civil, electrical, transport, or related fields) or Post- Graduate degree in Economics, Environmental or Social Sciences with the following specialization and/ or work experience:
Experience in areas of infrastructure projects;

Experience in risk analysis and project feasibility including climate proofing;

Experience in climate risk analysis and adaptation measures;

Experience in establishment and management of hydrological measurement networks and data for hydrology related climate service provisioning;

Experience in communicating climate information to various target groups

Work experience with the public sector; organizational change

Experience in project management;

Experience in working with interdisciplinary and inter-institutional teams;

Working experience in the context of international cooperation;
Other desirable knowledge / skills
Political sensitivity and good analytical capacity;

Good communication, oral and written, and ability to articulate with different actors; Fluency written and spoken in English.

Good ability to synthesize information;

Proactivity, creativity and flexibility;

Dynamism and good understanding;

Good management skills and high level of efficiency;

Conflict management skills;

Responsibility and commitment to the organization;

Knowledge of the work of international cooperation, especially in technical cooperation, as well as a clear understanding of its role and contribution;




Availability for travel inside the NBI region and its partner countries.
Job application procedure
All interested and qualified persons should submit their applications to the human resource department through recruitment-uganda@giz.de