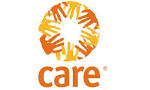 Vacancy title:
Sexual, Reproductive and Maternal Health Officer
Jobs at:
Care International
Deadline of this Job:
11th September 2017
Duty Station:
Arua, Uganda
View this job from the main website
Job details:
CARE international is a leading global development and humanitarian organization. in 2014, CARE worked in 90 countries around the world, supporting 880 poverty-fighting development and humanitarian aid projects, reaching more than 72 million people.
CARE international in Uganda (CARE) works with others to make a sustainable improvement in the lives of the very poor, with a focus on women and girls. Our current program focuses on women and girls 'economic rights, particularly financial inclusion and governance of natural resources women and girls depend upon, and on their sexual and reproductive health rights. including a life free of violence. Our programming is guided by our core values of excellence, accountability, respect, integrity and transparency.
CARE international in Uganda seeks a highly motivated and qualified development professional with a genuine commitment to gender equality and women and girls 'rights to fill the position of:
Post: Sexual, Reproductive and Maternal Health Officer (SRMH)-Rhino Refugee Settlement-Arua
Overall Job Summary
Reporting to the Sexual, Reproductive and Maternal Health Coordinator, the SRMH Officer is technical in the areas of Sexual Reproductive and Maternal Health and Rights implementation. S/he will be responsible for supporting and supervising a team of health workers implementing emergency Reproductive Health activities in Ngati and Omugo Health Centre V with occasional movement to Ocea, Odobu, Oluiobo, Siripi and Ofua health facilities in accordance with CARE's SRMH work plans. S/he will facilitate linkages to health services; ensuring centre based referrals, health service mapping and support capacity enhancement. The SRMH Officer will ensure planning and preparation of weekly, monthly and quarterly work plans and reports on field activities for timely submission to the SRMH Specialist. She is responsible for writing and documenting case stories of lessons learnt. The SRMH Officer working in collaboration with Health Unit Medical Records Assistants will maintain, monitor and update a disaggregated SRMH data system for use by CARE and other implementing partners. S/he will monitor program supply inventory levels and perform monthly spot-checks on program commodity inventory. Under the various funding streams within the program, the SRMH Officer contributes to integration of gender transformative program approaches and implementation of Sexual Reproductive and Maternal Health and Rights activities within the Humanitarian setting.
EDUCATIONAL OIIAHFICATIONS AND SPECIFKIATIONS
Must have a Diploma in a heath related held preferably a double trained Registered Nurse.

Possession of a Bachelor's degree in Nursing Science is desirable At least 2 years of hands on professional experience and skills in implementation of Sexual Reproductive and Maternal Health, GBV and HIV /AIDs programs in an emergency setting.

Strong inter-personal communication skills; sound judgment and decision making skills.

Ability to network builds relationships and establish collaboration with different partners, agencies local and international networks
Job application procedure
Candidates with the above profile should submit only an updated CV and Application letter articulating their alignment to the above position, give a day time telephone contact plus an alternative number. Also submit telephone contacts and email addresses of 3(three) work related referees to ugarecruitment@care.org
Applications will be received until the 11th September 2017. For any questions please call our office on 03122581001121