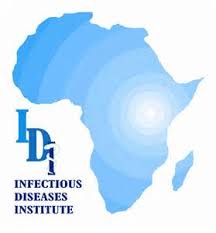 Vacancy title:
Talent Management & Development Specialist
Jobs at:
Infectious Diseases Institute ( IDI )
Deadline of this Job:
not later than 22nd September 2017
Duty Station:
Kampala, Uganda
View this job from the main website
Job details:
Background:
The Infectious Diseases Institute ( IDI ) is a Ugandan not-for-profit organization whose mission is to strengthen health systems in Africa, with a strong emphasis on infectious diseases, through research and capacity development. Established within Makerere University, the Institute began life in 2002 and currently has five operational areas through which it works to achieve its mission: Prevention, Care and Treatment, Training, Research, and Outreach programmes. With support from various partners, IDI is currently implementing a number of Projects across the Country and employing a total staff force of 1,200 employees. In order to meet the ever growing human resource needs and deliver the people agenda, there has been a restructuring of the Human Resource Function within the institute resulting into the creation of new positions. IDI therefore wishes to recruit competent and highly motivated individuals with a keen interest in human resource management and development to join its vibrant Human Resource Team in the newly created position of Talent Acquisition Specialist and Talent Management & Development Specialist.
Position: Talent Management & Development Specialist
Vacancy Code: TDSX01
Classification: Fixed-term (contract), full time
Role Definition
Reporting to the Talent Management and Organizational Development Manager, the Talent Management & Development Specialist will develop and implement strategies for the talent management and development agenda through performance management system and learning and development interventions.
Key Result Areas
Develop the annual work plan for the Talent management & Development function to feed into the overall Human Resource annual work plan

Monitor the implementation of the organizations' Performance management and development calendar in line with the PMS policies and procedures.

Monitor the development and implementation of organizations' core competencies, and key performance measures into performance appraisal system.

Conduct trainings in performance management and assist staff in setting SMART performance objectives in line with the organizations' strategic direction as well as departmental/unit work plans,

Monitor implementation of performance evaluations, and performance development and improvement plans.

Provides ongoing oversight and support to ensure that performance measures are being used to effectively manage operations, identify and manage risks, and effect organizational change.

Provide support and guidance to Supervisors and their Supervisees with respect to any performance disagreements arising out of the performance management appraisal process

Develop tools and conduct training needs analysis for the organization to inform the staff learning & development agenda.

Design a learning and development program for the organization and provide learning and development interventions to include, implementation, administration, and/or design and delivery of high-quality programs that engage, align, inform, and inspire employees in support of business strategy, goals, and initiatives.

Monitor and evaluate learners' progress and development by implementing an evaluation and proficiency assessment process that is consistent with the Organizations appraisal, developmental and feedback standards.

Develop and maintain learning & development tracking systems including participation, costs, ROI and analyze results and produce reports to inform future improvements in talent management and development,

Develop a strategy for knowledge sharing and transfer that encourage learning and collaboration.
Person Specifications
An advanced degree in Human Resource Management, industrial/ Organizational Psychology, Business Psychology, or any other related.

A Bachelor's degree in a Human Resource Management, industrial/ Organizational Psychology plus a Post Graduate qualification in a similar field with good experience in Talent management and development may be considered.

At least 5 years' proven experience in Managing Performance Management Systems and learning and development interventions in a busy Organization.

Experience developing employee performance indicators.

Experience providing training to managers and/or employees on performance management systems.

Experience in conducting training needs assessments, designing training programs as well delivering the training interventions
Job application procedure
IDI will offer a competitive remuneration package to the successful candidate. Candidates that have relevant experience, know that they meet the above criteria and have what it takes to excel in the above position, please send their CV, which should include details of email address (if any), present position, current remuneration, Certificate/testimonials and address of three (3) Referees plus telephone contact to the stipulated email address not later than 22nd September 2017. (Email your application and CV to hr@idi.co.ug and let's save the environment).
Key Notes:
IDI is an equal opportunity employer and does not charge a recruitment fee or any other lees at any stage of the recruitment process

Make sure that your application letter , CV and certificates are attached as one document

indicate the Vacancy code as the subject for your email

Only short listed candidates will be contacted

Any form of canvassing will lead to automatic disqualification.
The Senior Human Resource Manager
Infectious Diseases institute — IDI Knowledge
Centre, Makerere University Main Campus
College of Health Sciences, Makerere University
P.O.BOX 22418, Kampala, Uganda