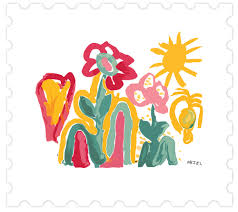 Vacancy title:
2 Data Managers
Jobs at:
The Elizabeth Glaser Pediatric AIDS Foundation
Deadline of this Job:
20th OCTOBER, 2017
Duty Station:
Mbarara, Uganda
View this job from the main website
Job details:
The Elizabeth Glaser Pediatric AIDS Foundation (EGPAF) seeks to end pediatric HIV/AIDS through research, advocacy, prevention and treatment programs. We are a global leader in the fight against pediatric HIV and AIDS working in 15 countries and at 7,000 sites around the world to prevent the transmission of HIV to children and to help those already infected with HIV/AIDS. Today, because of the highly successful work of the Foundation and its partners over the last 25 years, Pediatric AIDS has been virtually eliminated in the United States and new infections in children have declined by 58% worldwide.
EGPAF Uganda Country program scope involves; 1) the USAID Regional Health integration to Enhance Services in the South West Uganda project that aims to increase the availability, accessibility, and quality of integrated health services including HIV and TB prevention, Care and Treatment, Maternal, Neonatal, Child Health Services, Family Planning, Nutrition Assessment, Counseling Support, Malaria Prevention and Treatment and other Primary Care Sen/ices. 2) The Optimizing HIV Treatment Access among Pregnant Women (OHTA) covering 8 districts of South West Uganda. 3) The ELMA-funded Unfinished Business Project that focuses on closing the Adult-Pediatric ART gap. 4) Saving Lives at Birth that focuses on Development of a Model for National Scale-up of the Pratt Pouch to expand infant Nevirapine Prophylaxis in Uganda, Prevent Mother-to- child Transmission of HIV and to Save Infant Lives.
EGPAF therefore seek to hire suitable persons to
perform the roles below;
Job Title: Data Managers ( 2 Positions)
Location: Mbarara
Reporting Relations: Senior Technical Advisor, Research and Evaluation
Job Summary;
The Data Manager will work with the EGPAF evaluationl research unit and support all research and evaluation activities. S/he will oversee and coordinate data entry and management, including data quality control. Participate in the design of the study database and documentation (data dictionary). Work with the Pl under the guidance of the Senior Technical Advisor, Research and Evaluation to come up with data analysis plans. Develop and execute procedures for the abstraction and merging of data records from source databases into the study database. Contribute to the design of protocols, which define what when and how data is to be collected. Responsible for the writing, training, and oversight of the data management SOPs. Document data management-related changes. Maintain manual logs of data queries generated and their resolution. Liaise with study coordinators to follow-up data errors, discrepancies, and missing information for ongoing data cleaning. Maintain a log of data collection flow between Data Center s(DC) and Study sites. Maintain the integrity, security and data backup of the study database. Perform ongoing data quality checks. Responsible for data validation through reconciliation process. Perform preliminary analysis on research data sets.
Knowledge, skills and abilities required;
A Degree in information technology, health information management, statistics, epidemiology or any relevant scientific discipline or an equivalent combination of relevant experience and education/training. A minimum of three years' experience as a Data Manager for research. Experience in a health-related environment is desirable. Knowledge of database languages, such as SQL is essential. Knowledge of statistical packages. e.g. STATA, SPSS and basic statistical analyses is preferable. Good understanding of data processing! management. Excellent database computing skills. including a high level of competency in the use of Microsoft Access (including the creation of databases, queries, forms etc.). Attention to detail and focus on quality and innovation.
Job application procedure
Please send a cover letter and CV to:
The Senior Human Resources Manager
Elizabeth Glaser Pediatric AIDS Foundation (EGPAF)
Plot 15, Kitante Close
P.O. Box 21127
Kampala, Uganda
Application should be sent to: UgandaRecruitment@pedaids.org. Deadline for submission of applications is 20th OCTOBER, 2017.
NO HAND DELIVERED APPLICATIONS WILL BE ACCEPTED