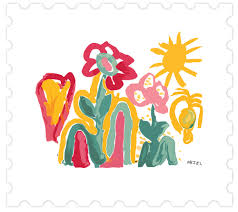 Vacancy title:
Site Managers
Jobs at:
The Elizabeth Glaser Pediatric AIDS Foundation
Deadline of this Job:
20th OCTOBER, 2017
Duty Station:
Mbarara, Uganda
View this job from the main website
Job details:
The Elizabeth Glaser Pediatric AIDS Foundation (EGPAF) seeks to end pediatric HIV/AIDS through research, advocacy, prevention and treatment programs. We are a global leader in the fight against pediatric HIV and AIDS working in 15 countries and at 7,000 sites around the world to prevent the transmission of HIV to children and to help those already infected with HIV/AIDS. Today, because of the highly successful work of the Foundation and its partners over the last 25 years, Pediatric AIDS has been virtually eliminated in the United States and new infections in children have declined by 58% worldwide.
EGPAF Uganda Country program scope involves; 1) the USAID Regional Health integration to Enhance Services in the South West Uganda project that aims to increase the availability, accessibility, and quality of integrated health services including HIV and TB prevention, Care and Treatment, Maternal, Neonatal, Child Health Services, Family Planning, Nutrition Assessment, Counseling Support, Malaria Prevention and Treatment and other Primary Care Sen/ices. 2) The Optimizing HIV Treatment Access among Pregnant Women (OHTA) covering 8 districts of South West Uganda. 3) The ELMA-funded Unfinished Business Project that focuses on closing the Adult-Pediatric ART gap. 4) Saving Lives at Birth that focuses on Development of a Model for National Scale-up of the Pratt Pouch to expand infant Nevirapine Prophylaxis in Uganda, Prevent Mother-to- child Transmission of HIV and to Save Infant Lives.
EGPAF therefore seek to hire suitable persons to
perform the roles below;
Job Title: Site Manager (2 Positions)
Location: Mbarara
Reporting Relations: Director, Health Systems Strengthening
Job summary
The Site Manager is responsible for the day-to-day operations of the HIV Clinic and liaising with the health facility In-Charge/Hospital Director to support the provision of integrated health services at the health facility, S/he will ensure high quality services provided in a patient centered manner resulting in excellent patient and fiscal outcomes, the Site Manager will work in close collaboration with the health facility ln-Charge/ Facility Director/ Medical Director and the District Based Teams Managers, S/he will participate in the provision of clinical care to patients, streamline processes and systems for service provision and improve the overall quality of integrated health services. The Site Manager will provide leadership at the health facility level to implement the project health service integration model, priorities, strategies and coordinate the provision of technical support from the Project technical team. Will ensure that there is routine operation of the HIV Clinic and maintain a smooth working relationship between EGPAF and the Hospital Administration. Maintain and develop strong working relationships with the health facility In-Charge/Hospital Management, District Leadership and other key stakeholders. Build ongoing relationships with other service providers in the community and the district to strengthen client referrals and follow ups. Facilitate weekly Clinic staff meetings and multi-disciplinary team staffing, coordinate review and management of complex clients with specialist within Mbarara Regional Referral hospital and the Project Technical Team. Provide continuous guidance and improvement of quality integrated health Survival; by regular application of quality improvement, site improvement and monitoring systems approaches. Assists in identifying, documenting, disseminating and scaling up best practices in integrated health services. The site Manager will also be responsible for staffing activities in coordination with the HR department, these will include supervising performance management, grievance handling among others.
Knowledge, skills and abilities required;
A Medical degree and a Master's degree in Internal Medicine, Pediatrics or Public Health or other clinical discipline. At least 5 years of professional experience working in HIV/AIDS Prevention, Care & Treatment. Hands-on knowledge and skills in provision of HIV prevention, Care and Treatment, MNCH, nutrition and ' family planning. Practical experience working with health systems at the District level, Sound understanding of current issues and developments in the field of HIV/ AIDS especially in Pediatric and adult ART, PMTCT and HCT and strong skills in teamwork and networking.
Elizabeth Glaser Pediatric AIDS Foundation is also Carrying out Formative and Effectiveness Studies to Implement the Pratt Pouch as a Model to Expand Infant Nevirapine Prophylaxis to Prevent Mother-to-Child Transmission of HIV in Uganda. The Studies are; 1. Pediatric Active Case Finding of HIV through facility and Community-based lusting strategies in Uganda (PedAC Study) 2. Developing and validating pediatric and adoiostzon/ HIV lusting eligibility screening tool for health care providers in Uganda.
EGPAF therefore seeks to hire suitable persons to perform the roles below in implementing these Studies;
Job application procedure
Please send a cover letter and CV to:
The Senior Human Resources Manager
Elizabeth Glaser Pediatric AIDS Foundation (EGPAF)
Plot 15, Kitante Close
P.O. Box 21127
Kampala, Uganda
Application should be sent to: UgandaRecruitment@pedaids.org. Deadline for submission of applications is 20th OCTOBER, 2017.
NO HAND DELIVERED APPLICATIONS WILL BE ACCEPTED