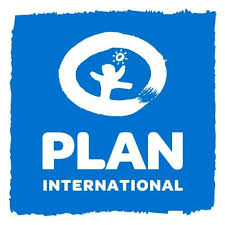 Vacancy title:
Advocacy Coordinator –Birth Registration
Jobs at:
Plan International
Deadline of this Job:
not later than Friday, 20th October 2017
Duty Station:
Tororo
View this job from the main website
Job details:
Plan international is an independent development and humanitarian organisation that advances children's rights and equality for girl. we believe in the power and potential of every child. But this is often suppressed by poverty, violence, exclusion and discrimination. And its girl who are most affected. Working together with children, young people. our supporters and partners, we strive for a just world, tackling the root causes of challenges facing girls And all vulnerable children.
We support children's rights from birth until they reach adulthood. And we enable children to prepare for- and respond to - crises and adversity. We drive Changes in practice and policy at local, national and global levels using our reach for children for over 75 years, and are now active in more than 70 countries.
Plan international Uganda started its operations in 1992 and currently has diversified programme portfolio in the Central, Eastern, Northern and West Nile regions.
The organisation is an equal opportunity employer and is currently seeking to recruit competent persons to fill the following position:
Post: Advocacy Coordinator –Birth Registration; Tororo
01st October 2017 — 3Ost June 2019
Reports to the Project Manager - Birth Registration .
Job application procedure
Suitably qualified candidates should submit letters of application, together with a CV, Contact telephone numbers, copies of relevant certificates, names and contact details of three references (one of which must be for the HR Personnel of your current work place) should he included and sent to the undersigned not later than Friday, 20th October 2017.
This should not exceed (2MB).
Qualified female candidates are encouraged to apply
For full details of the job profile and how to apply please visit this link
http://bit.ly/2wQxNB4
Note: The link is case sensitive.
Further inquiries, please address them to:
Country Human Resources & OD Manager,
Plan International Uganda,
Email: Uganda.recruitment@plan-international.org
As a child centred development organisation, Plan international strives to ensure that children are kept safe in all the areas we operate. The organisation further has a Child Protection Policy that every staff is required to sign. Potential candidates will be required to provide information confirming whether or not they have ever been convicted of any child abuse crimes.