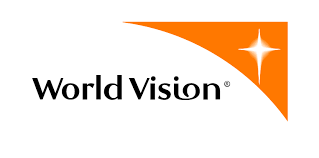 Vacancy title:
Hygiene and Sanitation Assistant - U WASH
Jobs at:
World Vision International
Deadline of this Job:
8th October 2017
Duty Station:
Kampala, Uganda
View this job from the main website
Job details:
Reports to: ADP Community Development Facilitator
World Vision Uganda is a Christian Relief, Development and Advocacy Non-Government Organization dedicated to working with children, families and communities to overcome poverty and injustice. We currently work in over 41 districts in Uganda. World Vision is committed to the protection of children and we will not employ people whose background is not suitable for working with children. All employment is conditioned upon the successful completion of all applicable background checks, including criminal record checks where possible. "Our Vision for every child, Life in all its fullness. Our prayer for every Heart, the will to make it so."
Job Summary: The Hygiene and Sanitation Assistant - U WASH will implement WASH interventions in cluster based WASH on WVU and/or internationally recognized standards and policies. The jobholder takes lead in the implementation of WASH activities in the cluster with the support of CDF, Hygiene and Sanitation Officer and Local Government extension staff.
Key Duties and Responsibilities:
Conduct periodic community assessment on sanitation and hygiene practices and needs to identify areas for interventions and validation of the WASH annual plans for the Area Development Program assigned

Work in liaison with the assigned CDF identify and lead the mobilization and sensitization of target communities to participate in WASH and development activities. Ensure that sponsored children benefit and participate in WASH programme interventions.

Actively promote community led total Sanitation and Hygiene promotion through awareness creation and establishment and maintenance of functional Community Based Sanitation and Hygiene Promotion structures

Support establishment and implementation of health and hygiene promotion activities in schools

Work closely with Engineer, Monitor construction and usage of existing WASH facilities through routine visits and provide guidance through follow up on the activities of community and local government structures responsible for such facilities.

Develop a community disease awareness system at community/institutional level and liaise with all Health centre In-charges to monitor and report on prevalence of WASH related diseases.

Conduct basic trainings and refresher trainings as well as extend guidance and technical support to the Community based Hygiene and sanitation Promotion structures

Compile weekly, monthly and periodic plans and reports on general WASH project works in the project implementation area for strategic interventions

Provide support in providing necessary data for the development of the annual budgets and activity plans of all the software activities and ensure they're implemented timely and are of high quality

Perform any other duties as assigned by the supervisor.
Qualifications, Skills and Experience:
The ideal candidate for the World Vision Hygiene and Sanitation Assistant - U WASH job opportunity should hold a Bachelor's Degree in Environmental Health Sciences, Higher Diploma in Water Engineering or any other related field attained from a recognized higher institution of learning.

At least two years of experience in implementing health, and WASH related activities preferably within an International NGO

Extensive knowledge about CLTS, CHAST and PHAST methods

Excellent facilitation skills, community mobilization skills and the ability to effectively communicate key issues to communities

Proven ability to coordinate a range of diverse actors and activities to achieve a common objective in the area of Sanitation and Hygiene

Working knowledge of PRA methods and willingness to live in the rural communities in the project areas.

Good computer skills and ability to write technical reports

Ability to ride a motor cycle with a clean riders' license, class A

Fluent in applicable local Languages and English.
Job application procedure
All suitably qualified candidates are encouraged to apply online by visiting World Vision International's e-recruitment jobs portal at the web link below.
Click Here
Please follow instructions on How to Create Account and Profile at World Vision's e-recruitment portal. Qualified female candidates are particularly encouraged to apply.