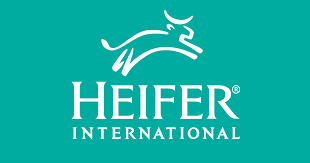 Vacancy title:
In Country Trainer
Jobs at:
Heifer International
Deadline of this Job:
13th October 2017
Duty Station:
Wakiso, Uganda
View this job from the main website
Job details:
Job Title: In Country Trainer
Reports to: Country Project manager -EAYIP
Location: Wakiso, Uganda
FUNCTION
The role of the in Country Trainer is to shadow on the job and learn Enterprise Facilitator training best practices from the Sirolii Institute. After the successful completion of 12 months practice, the position holder will be awarded the title of Master Trainer. in Country Trainer will be in charge of testing the Siroli model in Uganda, documenting and sharing outcomes of the model with a wider Heifer team, other Civil Society Organizations and government. The position will require competency and respect while working directly with local government, service providers, community volunteers and communities.
Responsibilities;
Efficiently manage day-to-day operations of the Enterprise Facilitation project

Uphold and adhere to the client centered principles of Enterprise Facilitation

Uphold and adhere to the policies and the directions of the organization

Develop a network of communications throughout the community and at government level as needed

Continuously, conduct research for clients consistent with the aims and objectives of the project

Represent the organization to other organizations, the media, and the public at large if asked to do so

Finding resources, volunteers, including governmental resources as needed

Identify innovative areas of business opportunities to develop and implement them in local, regional and national markets with the support of the enterprise facilitator.

Support to develop family businesses seek to generate the greatest economic and social value with a gender perspective.

Report regularly on operations and insure that the Project Management team(PMT) and the volunteer Resource Team (VRT) are informed, in confidence, of all clients' activities

Establish and maintain an efficient record keeping system

Provide a detailed report on activities carried out each month

Maintain the confidentiality of all sensitive information

Perform all other duties that may be directed by the Project Management Board and the volunteer Resource Team from time to time in relation to the Enterprise Facilitation project
Minimum Professional Qualification and Experience
Business related Bachelor's degree with an academic focus on marketing, finance, administration, personnel or communications with ability to demonstrate competence through experience of client based engagement and progression methods with hard to reach groups in deprived communities to enable business to establish and grow

Have to have practical, personal business experience.

Training, teaching or facilitating experience Knowledge and experience developing best business practices.

Knowledge and experience in Solidarity

Economy and small entrepreneurship.

Able to speak Understand and speaks English

Knowledge of the Sirolli institute Model
Essential job skills:
Ability to understand and promote network building capacities

Ability to learn a new management coaching system

Ability to coach and support Enterprise Facilitators on TOM and EF methodology

Ability to show empathy toward clients and their proposal/problems

In Country Trainer must be able to discuss matters with clients in simple and practical terms. Look tor a commonsense approach to problem solving and be resourceful.

Ability to win friends and supporters both within the community and the media.

An excellent communicator able to reach a wide cross-section of the community (from successful business people to unemployed young people

Ability to empathize with client without patronizing them

Respect for the client' "speed" and "pace" Ability to communicate in simple language

Enthusiasm for client's success.
Job application procedure
Persons who meet the specific job requirements above should apply using the link below: https://www.heifet.org/about-heifer/careers/view-all-jobs.html
Only shortlisted applicants will be contacted.