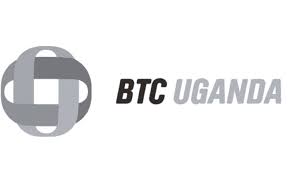 Vacancy title:
Information and Communication Assistant
Jobs at:
BTC Uganda
Deadline of this Job:
not later than 23/10/2017
Duty Station:
Uganda
View this job from the main website
Job details:
JOB TITLE: Information and Communication Assistant
DUTYSTATION: KAMPALA WITH FREQUENT TRAVELS TO THE NATIONAL TEACHERS
COLLEGES (KABALE, KALIRO, MUBENDE, MUNI, UNYAMA)
DURATION OF CONTRACT: 2 YEARS
FUNCTION
BTC, the Belgian Development Agency, together with different Government Ministries, are implementing the bilateral cooperation between Uganda & Belgium.
in the framework of the Teacher Training and Education (TTE) project implemented by the Ministry of Education & Sports and the Belgian Development Agency (BTC Uganda), one (1) Ugandan Young Professional for the position of information & Communication Assistant will be recruited with the role described below. Under the guidance & supervision of the TTE project co-coordinator for Mubende and Kabale, the information & Communication Assistant will:
Participate to the design and planning of activities in order to be able to communicate about them

Develop a communication strategy for the TTE project and follow-up its implementation

Develop promotion materials in link with the communication strategy, such as leaflets, posters

Ensure capitalization of TTE project activities and products by developing communication materials such as videos, photos, newsletters, reports and others

Set up a database of photographs of TTE project

Contribute to the elaboration (content, lay out...) and diffusion of TIET Newsletter

Write articles on TTE project activities for an internal (BTC) and external audience (open BTC, impact magazine, newspaper,

Update social media channels on a regular basis (Facebook pages ATL & Libraries, ...)

Create online platforms for sharing information between National Teachers Colleges (for research, for pedagogical projects....)

Participate in communication meetings with the Representation Office of BTC Uganda

Generate and update a contact list of journalists and media (press, radio, TV) that can be called upon for specific tasks

Prepare press mission

Participate to any other relevant project activities.
Education and Experience:
A Bachelor Degree in Communication (or related studies: media relations, journalism...) preferably in the education sector

2 years' experience in the communication sector

Excellent verbal and written skills in English

Excellent copywriting skills

Excellent knowledge of MS Office (excel, outlook, word, PowerPoint, Publisher) and internet

Ability to produce a wide range of communication materials, including press releases, PowerPoint presentations and layouts for both web and print.

Experience with social media

Experience in the education sector is an asset

Willingness to work overtime and ability to bear stress
Salary Package
BTC will offer a competitive salary package with a gross monthly income of between UGX 1,900,000 and UGX 2,000,000 depending on the relevant years of work experience, medical insurance for staff, spouse and all biological dependents plus a 13th Month compulsory package paid together with the December salary.
Job application procedure
interested applicants should submit their hard copy applications including a cover letter, curriculum vitae (CV) of 4 pages maximum and copies of relevant academic documents with names of at least 3 professional referees; their emails and telephone contacts to:
The Human Resource Officer
BTC Uganda
Plot 1B Lower Kololo Terrace
P.O.BOX 40131, Kampala
OR
Send application by email to: hr.uganda@btcctb.org
Send in your application not later than 23/10/2017
All qualifying persons ,including female candidates and people with disabilities, are encouraged to apply.
Only shortlisted applicants will be contacted and invited for a written test