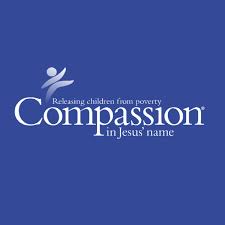 Vacancy title:
Manager of Program Training
Jobs at:
Compassion International
Deadline of this Job:
Friday 20th October 2017 at 5:00pm
Duty Station:
Kampala, Uganda
View this job from the main website
Job details:
Compassion International is an evangelical Christ-centered, Church based and Child focused Development NGO that for over sixty years has existed as an advocate for children, to release them from poverty and enable them to become responsible and fulfilled Christian ADULTS. We seek to recruit an individual for the position of Manager of Program Training
Reporting Relationships: The Position reports to the Senior Manager of Program Support
Job Summary:
He/she provides management and oversight to the program training team. Responsible for prioritizing the team's work, handling escalation of issues to senior leadership and problem resolution. The leader implement models, tools and training to drive partnership performance and strategy Consults with program management to identify needs and develop solutions. Time may be divided between management and functions responsibilities. The primary purpose of this position is to provide full daily management for assigned professional staff. The incumbent with ensure accomplishment of department responsibilities based on oversight from senior management, following established practices, organization: strategy, department guidelines, and within approved budget.
Core Duties and Responsibilities
Maintains a personal relationship with Jesus Christ. is a consistent witness for Jesus Christ; maintains a courteous, Christ-like attitude in dealing with people within and outside of Compassion, and faithfully upholds Compassion's ministry in prayer.

Acts as an advocate for children-raising the awareness of the needs neglect, nurture, and potential of children in poverty and challenging and enabling those within one's influence to greater involvement and effectiveness on behalf of children.

Provides leadership and development to direct reports. Works with staff to foster an environment of professional growth, in alignment with compassion's strategies and objectives. Consult with peer management and senior leaders to successfully align departmental resources and priorities across Compassion.

Contributes to or prepares and administers the annual budget and departmental expenses, ensuring accountability for on-time completion of deliverables based on department objectives, SLAs, and other Compassion standards, ensuring compliance with regulatory and board policies.

Selects, manages and develops assigned staff, establishing goals and objectives, coaching and managing performance, including discipline, motivation, and annual reviews; supports continuous learning and development that enhances individual performance and organizational capability.

Provides leadership, planning, consultation and contextualization to deliver a wide range of program training solutions to meet partner needs. incorporates ministry strategy and business acumen as well as the disciplines of training, and child advocacy, development, and protection. Aligns resources based on established strategy and priorities. integrates solutions with program policies, procedures, systems and practices.

Manages professional staff in the design and development of training solutions using a variety of contextualized modalities. This generally includes collecting and analyzing data from subject matter experts regarding program support practices in order to determine appropriate training interventions.

Partners with other partnership, program support, and other professional disciplines, collaborating across functions to determine needs and viable training solutions. Key deliverable is ensuring that the development of curriculum aligns to the needs provided by partnership facilitators and/or program support specialists.

implements initiatives to improve consistency, scalability, quality and efficiency of design and delivery, providing learning infrastructure, standards, technologies and templates for Compassions partnership training programs.

Formalizes and implements local learning communities of practice to identify shared resources and needs as well as more effectively deploy learning solutions in the child development area interest.
Education and Experience:
Bachelor's degree in Education, Adult Literacy, Human Resource Management and or any related discipline.

Three years' experience in a Managerial position in training anu development and or Adult literacy. .

Experience in Training needs analysis, curriculum design and training evaluation techniques.

Teaching principles tor individuals and groups, knows and understands the basic coaching and mentoring techniques.

Knowledgeable of the Adult Learning Theory and Instructional Methodologies

Certification in learning methodologies and/or adult learning theory from nationally or internationally recognized organization, or similar credential.
Core competencies:
Strong leadership skills

Strong understanding Training techniques

Effective communication & collaboration skills

Data analysis and visualization skills,

Strong critical thinking

Ability to drive with a valid driving permit will be an added advantage
Job application procedure
Please hand deliver or post your application together with a current copy of your curriculum vitae, photocopy of academic documents, three referees and a letter from your local church signed by your Reverend/ Pastor to:
The Senior Human Resource Business Partner,
Compassion International Uganda,
Plot 8A3, Baskerville Avenue, Kololo.
P. 0. Box 8936, Kampala.
WE APPRECIATE ALL OF YOU FOR YOUR INTEREST TO SERVE AT COMPASSION INTERNATIONAL UGANDA BUT WE WISH TO INFORM YOU THAT ONLY SHORTLISTED CANDIDATES SHALL BE CONTACTED FOR FURTHER ENGAGEMENT.