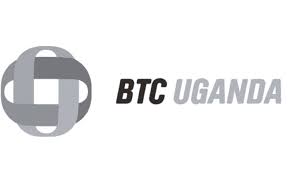 Vacancy title:
Monitoring & Evaluation Assistant
Jobs at:
BTC Uganda
Deadline of this Job:
not later than 23/10/2017
Duty Station:
Uganda
View this job from the main website
Job details:
JOB TITLE: MONITORING & EVALUATION ASSISTANT
DUTY STATION: KAMPALA WITH FREQUENT TRAVELS TO THE NATIONAL TEACHERS
COLLEGES (KABALE, KALIRO, MUBENDE, MUNI, UNYAMA)
DURATION OF CONTRACT: 2 YEARS
FUNCTION
BTC, the Belgian Development Agency, together with different Government Ministries, are implementing the bilateral co-operation between Uganda & Belgium.
ln the framework of the Teacher Training and Education (TTE) project implemented by the Ministry of Education & Sports and the Belgian Development Agency (BTC Uganda), one (1) Ugandan Young Professional for the position of Monitoring & Evaluation Assistant will be recruited with the role described below.
Major Roles and Responsibilities:
Under the guidance & supervision of the TTE project co-coordinator for Mubende and Kabale, the Monitoring & Evaluation Assistant will:
Participate to the planning and implementation of project activities in order to be able to monitor them;

Contribute to the monitoring of the activities, particularly by:

Measuring the progress of the M&E matrix indicators; '

Measuring the progress of the NTC work plan indicators;

Measuring the progress of the application of Active Teaching and Learning Methodologies in the NTCs (among lecturers and teachers) and in the partner secondary schools

Measuring the progress of contributing to a Safe Learning Environment in the NTCs through the GBV M&E matrix.

Coordinate the collection of quantitative and qualitative monitoring data

Register and compile data

Analyze the data collected and propose reports

Organize an electronic and physical data filling system

Contribute to reporting (annual results report, quarterly monitoring, quarterly report to MoEs)

Contribute to presenting and communicating monitoring data

Contribute to the preparation of different M&E meetings: steering committees, reviews...

Set up databases to collect the information related to the NTCs (list of staff, subjects...)

Contribute to the development of Terms of Reference for backstopping, monitoring and evaluation missions

Participate and organize trainings on M&E
Education and Experience
Bachelors Degree in Statistics, Population Studies, Education, Social Work and Social Sciences or its equivalent;

Postgraduate in Monitoring & Evaluation (or related studies: project management, cooperation for development ...)

2 years' experience in the Monitoring & Evaluation sector

Excellent verbal and written skills in English

Excellent knowledge of MS Office (excel, outlook, word, PowerPoint) and internet

Knowledge of data analysis software is an asset

Knowledge and experience in using digital monitoring tools is an asset

Experience in the Education sector is an asset

Willingness to work overtime and ability to bear stress Salary Package




BTC will offer a competitive salary package with a gross monthly income of between UGX 1,900,000 and UGX 2,000,000 depending on the relevant years of work experience, medical insurance for staff, spouse and all biological dependents plus a 13th Month compulsory package paid together with the December salary.
Job application procedure
interested applicants should submit their hard copy applications including a cover letter, curriculum vitae (CV) of 4 pages maximum and copies of relevant academic documents with names of at least 3 professional referees; their emails and telephone contacts to:
The Human Resource Officer
BTC Uganda
Plot 1B Lower Kololo Terrace
P.O.BOX 40131, Kampala
OR
Send application by email to: hr.uganda@btcctb.org
Send in your application not later than 23/10/2017
All qualifying persons ,including female candidates and people with disabilities, are encouraged to apply.
Only shortlisted applicants will be contacted and invited for a written test