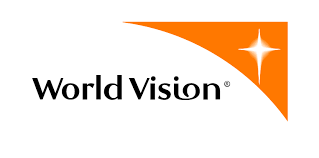 Vacancy title:
Program Officer
Jobs at:
World Vision International
Deadline of this Job:
14th October 2017
Duty Station:
Uganda
View this job from the main website
Job details:
World Vision Uganda is a Christian Relief, Development and Advocacy Non-Government Organization dedicated to working with children, families and communities to overcome poverty and injustice. We currently work in over 41 districts in Uganda. World Vision is committed to the protection of children and we will not employ people whose background is not suitable for working with children. All employment is conditioned upon the successful completion of all applicable background checks, including criminal record checks where possible. "Our Vision for every child, Life in all its fullness. Our prayer for every Heart, the will to make it so."
Job Summary: The Program Officer will provide support and advice to the Program Manager, assist in developing and coordinating proposals for multi-sectoral & multi-area relief and recovery programs; liaising with potential and current donors to establish relationships that promote fund acquisition and program collaboration; providing overall coordination in technical assistance, planning, implementing, monitoring, evaluating and reporting of assigned portfolios; and collaborating with other departments to develop integrated programming.
Key Duties and Responsibilities:
Grant Acquisition and Proposal Writing:
Support the Programs Team to identify funding opportunities and conduct donor analysis

Develop concept paper/ proposals aligned with strategic objectives and donor requirements

Support information collation, other preparation for stakeholder meetings, including institutional donors (ECHO, DFID, EU, OFDA etc.) including bilateral, multilateral and corporates.

Support liaison with donors, UN and other agencies to resource operations plan to address humanitarian needs.

Take part in joint agency assessments, task-force teams, workshops etc.

Assist in annual operating plan preparation including: design, needs assessment, proposal writing, marketing, evaluation and reporting

Works closely with Response Director, GAM, SOs to coordinate identification of funding opportunities and grant acquisition

Manage grants to closely align with donor requirements and community needs in a changing context, clearly communicating to internal and external parties and supporting finance in tracking response funding

Participate in actual project design, implementation, and evaluation


Program Support:

Support the ongoing monitoring and analysis of donor opportunities

Support mapping of all funding sources with all key stakeholders

Support program strategy and planning process with all functions to ensure alignment with context, humanitarian needs and response strategy as well as operational feasibility and technical quality.

Prepare monthly, annual and end-of-project narrative reports and situation report (Sitrep).

Compile/collate major donor management reports.

Support the compilation and analyse relevant information to inform response design, programme management, operational improvement and promote learning

Support the application of mapping and compiling of programme information for sharing as required with internal and external stakeholders

Compile consolidated report on 180 day response result and achievements as well as develop needs analyses for further programming"

Monitor program's progress ensuring goals and objectives are achieved and non-financial grant requirements are adhered to.

Ensure that program implementation is in line with the principles of the Red Cross Code of Conduct, SHERE standards and relevant WV internal standards and policies.


Representation and Communication:

Provide program updates as needed to key WV support offices, the Regional Office, donors and partners.

Support the Program Manager with representation of WV and networking with NGOs and local donor delegations.


Financial Management:

Keenly monitor funding status for each sector of the program to identify possible funding gaps and ensure smooth transitions from one grant to the next.

Obtain funding for program's unfunded sections.


Human Resource Management:

Assist the Project Managers to implement technical and managerial evaluations.

Provide support to field personnel.
Qualifications, Skills and Experience:
The ideal candidate for the World Vision Program Officer job opportunity should hold a Bachelor's degree in Social Sciences, International Development, International Relations or related field.

At least two to four years of experience in large scale humanitarian emergencies

Be a self-starter who can work independently under pressure.

Excellent English communication skills (oral and written).

Ability to travel regularly and provide training assessment regular monitoring and evaluation.

A high level of diplomacy and networking skills is required.

Broad knowledge and understanding of international standards including SPHERE, HAP, Code of Conduct, etc.

Cross-cultural sensitivity flexible world view emotional maturity and physical stamina.

Ability to manage work life and work without supervision.

Ability to work in and contribute to team building environment.

Ability to work under pressure in a rapidly changing and insecure environment

Computer competence (Microsoft Office).

Proven solid track record in project design and fundraising
Job application procedure
All suitably qualified candidates are encouraged to apply online by visiting World Vision International's e-recruitment jobs portal at the web link below.
Click Here
Please follow instructions on How to Create Account and Profile at World Vision's e-recruitment portal. Qualified female candidates are particularly encouraged to apply.