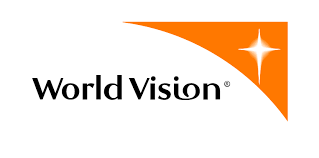 Vacancy title:
Project Manager- UNICEF CPIE/ECM Project
Jobs at:
World Vision International
Deadline of this Job:
14th October 2017
Duty Station:
Kampala, Uganda
View this job from the main website
Job details:
Reports to: Response Operations Manager
World Vision Uganda is a Christian Relief, Development and Advocacy Non-Government Organization dedicated to working with children, families and communities to overcome poverty and injustice. We currently work in over 41 districts in Uganda. World Vision is committed to the protection of children and we will not employ people whose background is not suitable for working with children. All employment is conditioned upon the successful completion of all applicable background checks, including criminal record checks where possible. "Our Vision for every child, Life in all its fullness. Our prayer for every Heart, the will to make it so."
Job Summary: The Project Manager- UNICEF CPIE/ECM Project will provide technical and managerial leadership to the implementation of World Vision West Nile UNICEF funded Enhancing child protection through accelerating Community Action to End Child Marriage and strengthening community coping mechanisms and resilience for children among refugee's children and districts affected by the South Sudan refugee crisis.
Key Duties and Responsibilities:
Project Management and Coordination:
Provide leadership in the creation of project detailed implementation plans (DIP), procurement plans and cash flow forecast to facilitate implementation of the CPiE and ECM components of the UNICEF grant in Arua , Yumbe and Adjumani districts in accordance with existing project designs.

Provide management and technical oversight/guidance to project staff in the identification of refugee and host communities' children in need of protection services.

Carries out regular review and tracking of DIPs, ITTs, budgets and cash flows to ensure efficient budget utilization and progressive implementation of activities against approved plans.

Work in liaison with CPiE technical lead and project implementation staff to develop and roll out project specific initiatives e.g trainings , consultancy, publications , campaigns and other awareness activities to make sure approved external facing engagements are technically sound and in accordance with the project objectives; supports the solicitation process of trainers ,consultants etc to support project implementation

Coordinate with INGOs, Districts and the UN through inter-agency meetings and bilateral discussions on all matters related to the UNICEF CPiE and ECM project to ensure project interventions are informed by existing gaps across all the districts for increased impact.

The project Manager will work closely with CPiE technical specialists at the Response and National Office to support the roll out of project models, designs and approval of technical works, Monitoring, supervision and certification of project activities.

Ensure effective coordination, collaboration with key project stakeholders (district local governments, NGO/CSOs and CBOs) with regards to project implementation and opportunities, leveraging their resources against this project funds to improve ownership and sustainability.

Ensure timely planning and undertaking of project procurements; works with the local and National Office Procurement department to ensure procurements are carried out according to policy and are both time and cost sensitive.

Ensure project plans are effectively implemented, monitored and progress reports shared. This will include effective finance/budget management.

Keenly track all project indicators using the ITT to ensure all project outputs , outcomes and impact is realized

Ensure relevant project information is collected and feeds into existing national and district information management systems

Document and share project best practices and lessons learned during implementation including action research, case studies and documentaries.

Effectively provide supervision and enhance capacity of project staff and partners to implement project interventions to expected standards.

Ensure timely submission of monthly, quarterly ,bi-annual and annual and end of project reports in line with donor conditions
Qualifications, Skills and Experience:
The ideal candidate for the World Vision Project Manager- UNICEF CPIE/ECM Project job opportunity should hold a Bachelor's Degree in Social sciences, development studies, gender studies or related field.

A minimum of five years' experience in Emergency/humanitarian work managing UN or government grants

Broad knowledge and understanding of advocacy and protection needs of children in Emergencies.

Previous experience in project planning and management.

Strong understanding of child protection systems, case management ,community based child protection, psychosocial care and support, are added advantages

Self motivated with excellent leadership and time management skills.
Job application procedure
All suitably qualified candidates are encouraged to apply online by visiting World Vision International's e-recruitment jobs portal at the web link below.
Click Here
Please follow instructions on How to Create Account and Profile at World Vision's e-recruitment portal. Qualified female candidates are particularly encouraged to apply.