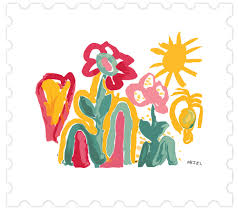 Vacancy title:
2 Program Officers Supply Chain and Logistics
Jobs at:
Elizabeth Glaser Pediatric AIDS Foundation (EGPAF)
Deadline of this Job:
8th December 2017
Duty Station:
Mbarara, Uganda
Job details:
The Elizabeth Glaser Pediatric AIDS Foundation (EGPAF) seeks to end pediatric HIV/AIDS through research, advocacy, prevention and treatment programs. We are a global leader in the light against pediatric HIV and AIDS working in 15 countries and at 7,000 sites around the world to prevent the transmission of HIV to children and to help those already infected with HIV/AIDS. Today, because of the highly successful work of the Foundation and its partners over the last 25 years, Pediatric AIDS has been virtually eliminated in the United States and new infections in children have declined by 58% worldwide.
EGPAF Uganda Country program scope involves; 1) the USAID Regional Health integration to Enhance Services in the South West Uganda project that aims to increase the availability, accessibility, and quality of integrated health services including HIV and TB prevention, Care and Treatment, Maternal, Neonatal, Child Health Services, Family Planning, Nutrition Assessment, Counseling Support, Malaria Prevention and Treatment and other Primary Care Services. 2) The Optimizing HIV Treatment Access among Pregnant Women (OHTA) covering eight districts oi' South West Uganda. 3) The ELMA-funded Unfinished Business Project that focuses on closing the Adult-Pediatric ART gap. 4) Saving Lives at Birth that focuses on Development of a Model for National Scale-up of the Pratt Pouch to expand infant Nevirapine Prophylaxis in Uganda, Prevent Mother-to-child Transmission oi HIV and to Save infant Lives. 5) Supporting Operations AIDS Research (SOAR). 6) Catalyzing Pediatric TB innovations (CaP TB).
EGPAF therefore seeks to hire suitable persons to perform the roles below;
Job Title: 2 Program Officers Supply Chain and Logistics
Location: Mbarara
Reporting Relations: Logistics and Supply Chain Advisor
Department: Program
Job Summary:
The program officer supply chain and logistics will be providing technical support to the Medicines Management Supervisors (MMS) in the districts oi' support and contribute to health commodity management strengthening in the decentralized health system.
Core Duties and Responsibilities:
Work closely with the district health teams and project staff to provide technical support to the MMS and other persons involved in the management oi health commodities and supplies. Monitor stock levels for the essential medicines and provide appropriate support to the implementing sites. Lead capacity-building activities for logistics and supply chain. These may include CPDs, mentorships, workshop type trainings and others. Support districts and health facilities to plan, quantify, forecast and monitor usage of medicines and ensure rational use ct drugs. Supports district health facilities to timely prepare supplies reports and orders and submit them to appropriate central medical stores (NMS and JMS tor public and private facilities respectively). in Liaison with District logistics focal persons and technical area focal persons in the areas of PMTCT, ART, HCT, Laboratory, community services and TB , ensures that all lower level facilities are regularly supervised and mentored on logistics management. Work with the Senior Logistics and Supply Chain Technical Advisor to coordinate technical reporting according to defined reporting schedule and write regular monitoring and technical reports as required by EGPAF and the donor. Assist in identifying, documenting, disseminating and scaling up best practices in logistics and supply chain.
Knowledge, skills and experience required:
Diploma in Pharmacy or Dispensing from an institution recognised by the Pharmaceutical society of Uganda (PSU). Must be registered with the allied medical council. Additional training in health related logistics management is oi added advantage. A minimum of 5 years' experience in management/coordination of supply chain and logistics. Knowledge of logistics and supply chain management Policies, guidelines and strategies in Uganda. Knowledge oi decentralized health system.
Knowledge of HIV/AIDS issues in Uganda, good communication skills, ability to work as a member of a team, experience in handling ARVs, computer literacy, report writing, knowledge of project planning and management principles. Other Qualities/Attributes. integrity, Confidentiality, Empathy, Patience, Emotional Control.
Job application procedure
Please send a cover letter and CV to:
The Senior Human Resources Manager
Elizabeth Glaser Pediatric AIDS Foundation (EGPAF)
Plot 15, Kitame Close P.0. Box 21127-Kampala, Uganda
Application should be sent to: UgandaRecruitment@pedaids.org
Deadline for submission of applications is 8th December 2017