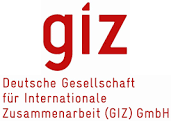 Vacancy title:
Advisor
Jobs at:
GIZ
Deadline of this Job:
15.11.2017.
Duty Station:
Arusha,Tanzania
View this job from the main website
Job details:
As an international cooperation enterprise for sustainable development with worldwide operations, the federally owned Deutsche Gesellschaft fiir InternationaleZusammenarbeit (GIZ) GmbH supports the German Government in achieving its development-policy objectives.
The GIZ project "Establishment of Centre of Excellence in ICT in EAC" is currently looking to fill the position of Advisor.
Duty station: Arusha
Terms at the Contract: Fixed term contract
CONTEXT OF POSITION
Under the umbrella of the Strategic Partnership for a digital Africa, the German Federal Ministry for Economic Cooperation and Development (BMZ) is funding the establishment of a Center of Excellence in the Field of information and Communication Technology (ICT) in East Africa. This project is a regional project and the East African Community (EAC) its political partner. The Nelson Mandela African Institute of Science and Technology in Arusha (Tanzania) and the inter-University Council for East Africa(IUCEA) are the implementing partners on the East African side while the Carl von Ossietzky University of Oldenburg and the German Academic Exchange Service (DAAD)the partners on the German side. GIZ is the overall responsible implementing agency for the project.
The Center of Excellence shall contribute to reinforcing the teaching and learning "capabilities of East African Universities in lCT related fields. it will also foster linkages between universities, the private and public sector as well as with civil society. As a result of the cooperation of these stakeholders, employability, employment and entrepreneurship will be strengthened in East Africa.
The project operates in three fields of intervention:
Establishment of a need-driven, postgraduate master's program "Embedded and Mobile Systems in East Africa", which is offered as pan of an East African- German university partnership

Tailoring courses and services of the universities towards the needs of private and public sectors in East Africa.

Fostering regional networking in higher education as well as, a sector-crossing regional dialogue with the private and public sector, including civil society.
The position will be affiliated to the Center of Excellence at the Nelson Mandela African institute of Science and Technology. The holder of the position is also supposed to support and closely collaborate with the inter-University Council for East Africa in Kampala. Hence, travels in the region will be necessary on a regular basis.
Responsibilities:
Responsibility for the development of tailor made courses and services of the universities towards the needs of the private and public sectors in East Africa and in the field of ICT didactics

Support to the project manager for the field of intervention ,Fostering Regional Networking

Deputy Project Coordinator
Tasks:
Support of the project coordinator in all tasks deemed necessary (e.g. reporting, monitoring, higher-education industry linkages, trainings);

Development of tailor-made training courses with the private and public sector in technical ICT fields and didactics.

Support of the Center of Excellence for ICT and the Inter-University Council for East Africa with regard to the awareness campaign;

Conceptualization and facilitation of dialogue and networking platforms;

Support of the Center of Excellence for ICT and the Inter-University Council for East Africa in establishing partnerships and cooperation with other Centers of Excellence in the region, with GI Programs in East Africa as well as with the Strategy 'Digital Africa' of the German Federal Ministry for Economic Cooperation and Development (BMZ);
Required qualifications, competences and experience
Academic Degree (minimum Master degree, preferred doctoral degree) in Social Sciences or Humanities, Engineering, Information and Communication Technologies, Economics or another relevant discipline or interdisciplinary field;

Minimum 5 years of professional experiences in the region, on the African continent or abroad (diaspora),professional experiences in development cooperation are preferred

Professional experiences in R&D, innovation, change management, sector-crossing networking, facilitating of stakeholder dialogues;

Longstanding experiences in international cooperation in higher education and/or regional integration of higher education(e.g. Academic Private Sector Cooperation, Quality Assurance, academic mobility);

Sound knowledge of the higher education and research landscape in East Africa and relevant policies e.g. EAC Common Higher Education Area;

Knowledge of the German higher education sector, models and approaches of cooperation between higher education and the private sector, internationalization strategies in higher education, mobility of academic staff and students is an asset;

Work experiences in international teams;

Sound digital skills;

Good intercultural communication skills and competences in advising;

Very good English language skills.

Profound knowledge in IT skills (full office, Excel)
Location Information
Arusha offers good living conditions with reasonable health care provisions. The town is hosting several international schools. There are numerous attractive leisure opportunities in a healthy subtropical mountain climate.
Job application procedure
interested candidates should send their letter of application together with the CV and copies of academic certificates by email to hr.giz-tanzania@giz.de . Please use the subject line "Advisor CoE for ICT". Applications in hard copy will not be accepted.
Only shortlisted candidates will be contacted. GIZ Tanzania is an equal opportunities employer and encourages applications formal qualified and eligible candidates regardless of their gender, origin, religion/belief, disability or any other minority group.