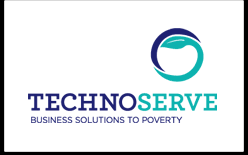 Vacancy title:
Associate Agronomy Advisor
Jobs at:
Technoserve
Deadline of this Job:
Monday 14, December 2017
Duty Station:
Uganda
Technoserve works with enterprising people in the developing world to build competitive farms, businesses and industries. We are a nonprofit organization that develops business solutions to poverty by linking people to information, capital and markets. With more than four decades of proven results, we believe in the power of private enterprise to transform lives. TechnoServe's goal is to equip and empower coffee farmers in Uganda with the skills, knowledge, and motivation necessary to adopt a set of sustainable and productivity-enhancing agronomic practices on their coffee farms, and thereby achieve substantially higher coffee tree yields. Technoserve is looking for exceptional professionals to fill the following position:
Post: Associate Agronomy Advisor
Reporting to the Senior Agronomy Advisor, the position will lead a team of Farmer trainers in implementing the agronomy training and farmer advisory program in the cooperatives assigned as part of the efforts in implementing the Coffee Initiative strategies to reach the project goals of sustainably increasing coffee quality and yields.
DUTIES & RESPONSIBILITIES
Planning and management of Farmer Trainers (FTs)
Supervise 5-7 Farmer Trainers

Submit weekly work plan

Collect and review weekly training plans and data from FT's

Clearly communicate goals and roles and responsibilities to all staff

Provide feedback, coaching and development activities related to performance management.

Develop a team spirit among all reports
Conduct monthly Agronomy trainings to FTs
Model that month's agronomy training to FTs at local training demonstration plot

Supervise teach-backs and give feedback

Ensure all training materials reach FT's in a timely manner.
Observe FT's delivering training to farmers
Observe full training to farmers

Check attendance mi. cross check with number of farmers seen as present. Ensure reported data is accurate.

Complete training observation assessment on tablet and give feedback and coaching to FT. -Each FT must be observed at least once a month, with a minimum of 9 observations in total per month.
Visit famer fields and demonstration plots
Visit randomly selected farmers, discuss training, farmer adoption and challenges and complete best practice check list on tablet

Meet with Focal Farmer (FF), check demo plot status and discuss any challenges

Complete demonstration plot assessment on tablet. Give feedback to FT on improvements required.

A minimum of 10 demonstration plot visits and assessments to be made each month.
Attendance Monitoring
Support the FT's to develop strategies to encourage the attendance of women at training.

Collect, check for completion and submit complete set of FT's attendance sheets to the M&E team within 1 week of training completion. .

Compile weekly attendance update and discuss any attendance issues with FT's and develop actions to solve problems.
Prepare & check FTs expenses
Collect official voucher receipts for transport and accommodation and timely submit to Finance
Stakeholder Management
Create a good working relationship with stakeholders and manage quarterly update meetings with local stakeholders.
Program representation and expansion
Lead and manage the expansion of the agronomy program into a new operational area including needs assessment, stakeholder sensitization, farmer mobilization, group formation and recruitment of FTs.

Be a program ambassador the operational area

Provide translation and contextualization services to high level visitors

Spearhead efforts in making the agronomy program more gender inclusive and conflict sensitive using local customs etc.

Provide support to the Ugandan country operations as required.
Skills and Experience
Bachelor's degree in Agriculture, Agronomy, Crop science, Horticulture or related agricultural sciences.

At least three year's professional work experience, with a strong preference for working experience in the private /not- for-profit sector. No prior coffee specific experience required.

Conducting producer audits at business and farm level according to quality standards applicable to smallholder growers.

Designing and implementing solutions for producers to achieve compliance with applicable quality sustainability standards.

Strong planning skills and experience working to deliver quality work outputs within strict time lines.

Strong interpersonal and cross-cultural skills.

Experience working with farmers is an added advantage

Knowledge of local languages Luganda, Runyankore, Rutooro is desirable
Job Specific/ Technical Competencies include:
Partnership/Donor Management: program staff should understand and apply techniques to develop, maintain and manage business relationships with clients, donors and internal or external partners in order to implement and manage projects and/or Identify new business.

Financial & Resource Management: an important competency program staff must possess to enable them budget properly based on facts and change course when necessary, knowledge of finance to develop and manage budgets.

Innovative Mindset: program staff should know how to ask questions and seeks out information from multiple sources, team from mistakes, and see change as an opportunity.

Analysis, Research, Report Writing: Experience in business planning and analysis, modeling for feasibility and execution. Able to analyze and express oneself clearly in business writing.
Job application procedure
If you are interested an you meet e requirements , apply by Email only to the Human Resources Manager: ug-jobs@tns.org please submit a resume, cover letter and three professional references with the position title placed in the subject line of your email and on the application letter. All applications must be received by close of business Monday 14, December 2017. Please note that only shortlisted candidates shall be contacted.
Women are strongly encouraged to apply!