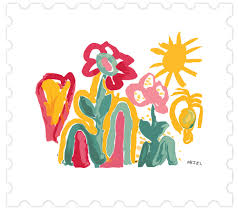 Vacancy title:
Associate Fleet Officer
Jobs at:
Elizabeth Glaser Pediatric AIDS Foundation (EGPAF)
Deadline of this Job:
8th December 2017
Duty Station:
Mbarara, Uganda
Job details:
The Elizabeth Glaser Pediatric AIDS Foundation (EGPAF) seeks to end pediatric HIV/AIDS through research, advocacy, prevention and treatment programs. We are a global leader in the light against pediatric HIV and AIDS working in 15 countries and at 7,000 sites around the world to prevent the transmission of HIV to children and to help those already infected with HIV/AIDS. Today, because of the highly successful work of the Foundation and its partners over the last 25 years, Pediatric AIDS has been virtually eliminated in the United States and new infections in children have declined by 58% worldwide.
EGPAF Uganda Country program scope involves; 1) the USAID Regional Health integration to Enhance Services in the South West Uganda project that aims to increase the availability, accessibility, and quality of integrated health services including HIV and TB prevention, Care and Treatment, Maternal, Neonatal, Child Health Services, Family Planning, Nutrition Assessment, Counseling Support, Malaria Prevention and Treatment and other Primary Care Services. 2) The Optimizing HIV Treatment Access among Pregnant Women (OHTA) covering eight districts oi' South West Uganda. 3) The ELMA-funded Unfinished Business Project that focuses on closing the Adult-Pediatric ART gap. 4) Saving Lives at Birth that focuses on Development of a Model for National Scale-up of the Pratt Pouch to expand infant Nevirapine Prophylaxis in Uganda, Prevent Mother-to-child Transmission oi HIV and to Save infant Lives. 5) Supporting Operations AIDS Research (SOAR). 6) Catalyzing Pediatric TB innovations (CaP TB).
EGPAF therefore seeks to hire suitable persons to perform the roles below;
Job Title: Associate Fleet Officer
Location: Mbarara
Reporting Relations: Fleet Officer
Department: Operations
Job Summary;
Assist the Fleet Officer in the daily management of the EGPAF fleet, supervise Sample Transporters (STs) and Back-up Riders and manage all records related with motorcycles. Open and maintain files for insurance, and other transport related service providers.
Core Duties and Responsibilities:
Fleet Management; in conjunction with the Fleet Officer, ensure all motorcycles are maintained and serviced in a proactive and timely manner, ensure washing & general cleaning of motorcycles on a regular basis, report any faults/breakdowns & accidents immediately to the Fleet Officer and follow up immediate repairs to be done, ensure that motorcycles are checked on a daily basis and all major or minor issues are reported and addressed immediately, ensure a periodic maintenance schedule for all motorcycles is in place and strictly adhered to, ensure that all motorcycles have log sheets, required accessories, riding gear etc., ensure that all STs have Back-up Riders at all times, assist the STs process Back-up Rider payments, ensure that the respective local petrol stations have contracts for servicing the respective district motorcycles and have their services and oil supplied paid for; supervise the contracted mechanic and ensure that only genuine spare parts are fixed in that motorcycles, ensure that monthly ST's meeting are held.




Records Management. Ensure STs comply with the Foundations' policies; supervise daily sample transportation and delivery of results from and to the facilities, ensure that the sample routing plan is followed and any deviations are approved accordingly, ensure accurate logging of trips, fuel fill-ups, date, month and mileage readings are recorded accurately by all Riders, make sure that repair request forms are filled by the STs tor submission to the Fleet Officer for review, prepare monthly motor cycle mileages, maintenance costs, operating costs and consumption reports by every 10th of the month and ensure proper documentation and filing for all motorcycle related documents. 3) People Management. C) Make sure that STs prepare timesheets on time for submission to the Fleet Officer for review, carry out mid and annual performance evaluations tor the STs, ensure that any HR matters reported or observed are reported and addressed in a timely manner to the Fleet Officer and any other tasks assigned by the Supervisor.
Knowledge, skills and abilities required;
A minimum of A-level and an ordinary diploma in fleet & logistics management or any other related field. A minimum of 3-5 years' experience in fleet & logistics management with preferably an international non-profit organization. Knowledge in basic motor vehicle & motorcycle mechanics will be desirable. Qualifications in motor mechanics certificate pan 1 &2 will be an added advantage. Ability to use MS Word and MS Excel comfortably and experience in supervising staff will be essential.
Job application procedure
Please send a cover letter and CV to:
The Senior Human Resources Manager
Elizabeth Glaser Pediatric AIDS Foundation (EGPAF)
Plot 15, Kitame Close P.0. Box 21127-Kampala, Uganda
Application should be sent to: UgandaRecruitment@pedaids.org
Deadline for submission of applications is 8th December 2017