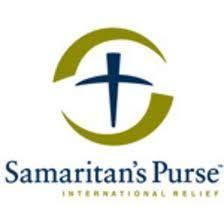 Vacancy title:
Base Manager
Jobs at:
Samaritan's Purse
Deadline of this Job:
30th November, 2017
Duty Station:
Kampala, Uganda
Job details:
Reports to: Senior Operations Manager
Samaritan's Purse is an international Christian relief and development organization meeting the critical needs of victims of war, poverty, natural disaster, famine and disease with the aim of sharing God's love.
Job Summary: The Base Manager will be tasked with maintaining the smooth functioning of Kampala Base. The person will oversee tenancy agreements, provision of staff lunch, guest house, office management, security of the premise, all guests coming to SP Uganda and coordinates spiritual care for staff.
Key Duties and Responsibilities:
Office and Staff Housing
Ensure every room and office has adequate furniture and working appliances.

Ensure employee contact list is maintained for use by staff and visitors.

Ensure the office generator is well maintained and is functioning at all time.

Ensure city power for office, international field staff and guest houses are fully charged on regular basis.

Ensure utility bills for office, international field staff and guest houses are paid on time.

Manage distribution of pre-paid phone credits for pre-approved staff.


SP Uganda Visitors

Tasked with the preparation of visitors' / guests' orientation package.

Ensure that all guests have necessary orientation and contact information.

Ensure that all guests (new staff, visitors) are picked up and dropped off from the airport.

Arrange means of transport for visitors and guests to the country office daily until they leave.

Ensure that all guests have comfortable accommodation during their stay with SP Uganda.

Keep a clear record on the use of the guest house (who, purpose and how long).

Prepare and keep enough visitors card at the gate with the security staff at all times.


Staff Spiritual Care

Work closely with staff care team to select themes and prepare devotion schedules.

Ensure the spiritual wellbeing of all staff and guests at the base.

In charge of organizing annual spiritual retreats and conferences.

Actively facilitate social events for Kampala base, if need be.

Facilitate and encourage Bible studies as appropriate.

Encourage reading and prayers with the purpose of spiritual growth.


Asset Management

Assist with asset tracking at the base is well maintained and is up-to-date all the time.

Handle asset transfers and receiving properly.

Responsible for the custodial responsibility of all the assets stored at the office and guest house.


Staff-Management

Receive and review weekly work plans for direct reports.

Carry out periodical performance review or appraisal exercises.

Prepare job descriptions for staff managed and provide daily guidance and leadership.

Supervise work through proper pre-planning and scheduling and review and approval.

Assist the senior operations manager to identify capacity building opportunities for staff.


Budgeting

Support the Senior Operations Manager to compile annual base budget.

Properly manage the Kampala base budget.


Residences Office and Management

Keep reliable record to track all lease agreements and payments as well as lease notices.

Supervising the cleanliness, tidiness of the guesthouse and office premises.


Others

Maintain a Christian witness to the communities we serve, visitors and vendors.

With a generous and serving spirit perform all other tasks and responsibilities assigned to him/her.
Qualifications, Skills and Experience:
The applicant for the Samaritan's Purse Base Manager job placement should hold a Bachelor's Degree in either Office and Information Management, Human Resources Management or any other related field. Possession of a Masters level of education is strongly preferred.

At least five (5) years related work experience in Management of a busy office in an NGO setting.

Good team player

Excellent planning, coordination, prioritization, time management and analytical skills with ability to make independent judgment and decision, strong negotiation, communication, and relationship management skills.

S/he should be flexible and adoptive, practical, proactive and quick in his/her response with excellent reasoning skills, have the ability to coordinate activities with immediate supervisor, Area Coordinators and Subordinates and able to build and maintain positive working relationships.

Be dynamic, personable

Knowledge of computer systems and its applications such as Word, Excel and Outlook.

All applicants must be strong Christians and agree with and uphold the values and objectives of the organization to be considered for these positions.
Job application procedure
All suitably qualified and interested candidates should send an updated CV, covering letter and relevant documentation via email to HR: Ugandahr@samaritan.org or hand deliver to Samaritan's Purse offices, Plot 11 Luthuli drive, Bugolobi. Kampala. Uganda