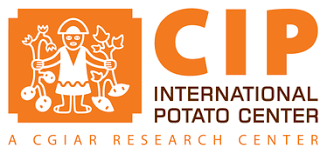 Vacancy title:
Country Finance Specialist
Jobs at:
International Potato Center ( CIP )
Deadline of this Job:
Wednesday, 15th November, 2017
Duty Station:
Kampala, Uganda
View this job from the main website
Job details:
The International Potato Center (CIP) seeks a highly talented Country Finance Specialist to be based at the CIP-Kampala office.
THE CENTER: CIP ( http://www.cipotato.org ) is a not-for-profit international agricultural research-for-development organization with a focus on potato, sweet potato, and Andean roots and tubers. Its vision is of roots and tubers improving the lives oi the poor.
THE POSITION: The Country Finance Specialists will report to the Regional Finance manager and report to the Country Manager. He/She will support the Finance Unit in implementing CIP's organizational mission through efficient and effective accounting and financial management. This position will primarily oversee the financial operations oi the country office and ensure timely delivery of financial reports, including cash and bank management, ledgers and other aspects of the country's financial management. It requires broad understanding of program implementation and cross-cultural people skills. This position will be based in Kampala, Uganda.
DUTIES AND ACCOUNTABILITIES: '
FINANCE
Oversee the financial operations of the country office and ensure timely delivery of financial reports, including cash and bank management, payroll, ledgers and other aspects of the country's financial management;




Responsible for entering financial information, timely month end close, and maintaining all financial records tor projects and for the organization;




Prepare, examine, or analyze accounting records, financial statements, or other financial reports to assess accuracy, completeness, and conformance to reporting and procedural standards;




Liaise with the Projects Finance Specialists in the monitoring and review of partners reports;




Manage financial controls, analyze office and project budgets, and make recommendations on budget expenditures. Monitor the expenditures to ensure that program funds are utilized appropriately by the close of the fiscal year; '




Support the Country Manager and Project Managers, in coordination with the Project Finance Specialist, with project budget monitoring and review;




Ensure that all financial reporting is completed on time;




Oversee the country statutory annual audits.
ADMINISTRATION:
Responsible for the administration of insurances, contracting and administrating services in according to the Centers standards and policies;




Responsible for country legal and statutory compliance;




Compute taxes owed and prepare tax returns, ensuring compliance with payment, reporting or other tax requirements;




Manage fixed assets of the Center, review and support the preparation of inventories;




Responsible for procurement of goods and services;




Responsible for the coordination of IT issues with headquarters. serving as IT Key user.
GRANTS & CONTRACTS:
Coordinate with the Grants and Contracts (G&C) team contracts related actions. This will require follow up on project management related activities such as signature and agreements or reporting on need basis;




Liaise with the G&C office to monitor deliverables reporting for grants applicable to the operations in the Country.
SELECTION CRITERIA:
Bachelor's Degree in Business Administration, Accounting or related discipline.




At least two years' experience performing similar functions, preferably in an environment of interactional organizations or NGOs. Experience in management and administration of annual budgets, handling payroll and taxes;




Proficiency in MS Office, especially in Excel;




Advanced knowledge in Accounting software packages (ERP Preferable);




Knowledge and experience performing accounting, treasury and banking transactions;




Knowledge in local lax regulations and labor law;




Demonstrated success in working with multi-disciplinary teams and partnerships in collaborative protect implementation and monitoring;




Demonstrated expertise in planning, organization, time management, and problem-solving skills;




Excellent written and oral communication skills in English.
CONDITIONS:
The employment contract will be for a two-year term (with a three months' probation period) with the possibility of renewal, subject to availability of funding.
Job application procedure
Applicants should apply online through our CIP's Job Opportunities website: http://cipotato.org/open-vacancies. including a letter of motivation, a full CV with the names and contact information of three references that are knowledgeable of the candidate's professional qualifications and work experience. Screening of applications will begin on Wednesday, 15th November, 2017 and will continue until the post is filled. Only short-listed candidates will be contacted.
CIP does not charge a fee at any stage of the recruitment process (application, interview meeting, processing or training). CIP also does not concern itself with information on applicants' bank accounts.
Learn more about CIP by accessing our website at http://www.cipotato.org.
CIP is an equal opportunity employer. Qualified women are-particularly encouraged to apply.